TEAMGROUP has recently launched its latest T-FORCE VULCANα DDR5 memory kit, which is built to support the new AMD Ryzen 7000 series processors and X670E/X670 motherboards.
Available in frequencies of up to 6,000MHz, the T-FORCE VULCANα DDR5 gaming memory supports the latest AMD EXPO technology, enabling the memory to deliver improved performance while maintaining excellent compatibility. Its heatsink is composed of aluminum alloy through a one-piece stamping process, along with a long-lasting snap structure designed at the top.
In addition, the gaming memory is equipped with a power management IC (PMIC) for higher efficient energy allocation, more stable power supply, reduced noise interference, as well as improved signal transmission quality and stability.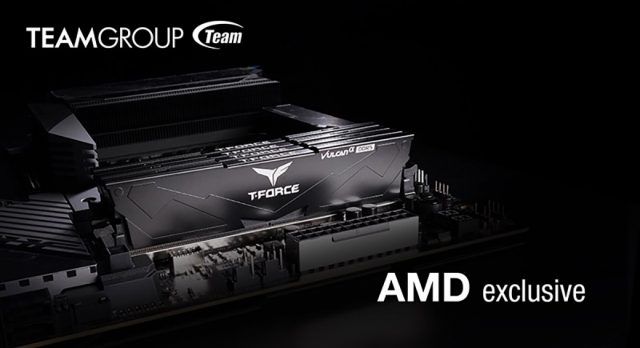 And of course, the T-FORCE VULCANα DDR5 also supports on-die ECC with IC error detection and correction features for increased data transmission accuracy while providing stable and consistent overclocking performance.
Specifications
Frequency
5200MHz
5600MHz
6000MHz
Latency
CL38-40-40-84
CL40-40-40-84
CL38-38-38-78
Capacity
8GB / 8GBx2
16GB / 16GBx2
16GB / 16GBx2
Voltage
1.25V
1.2V
1.25V
Dimension
32.7(H) x 140(L) x 7.5(W) mm
Kindly refer to the following for more information on the VULCANα DDR5 gaming memory.
https://www.teamgroupinc.com/en/product/vulcan-alpha-ddr5