LIAN LI's sister brand SSUPD (Sunny Side Up Design) has revealed the Meshlicious ITX PC casing that speaks designs of high airflow and component spotlights.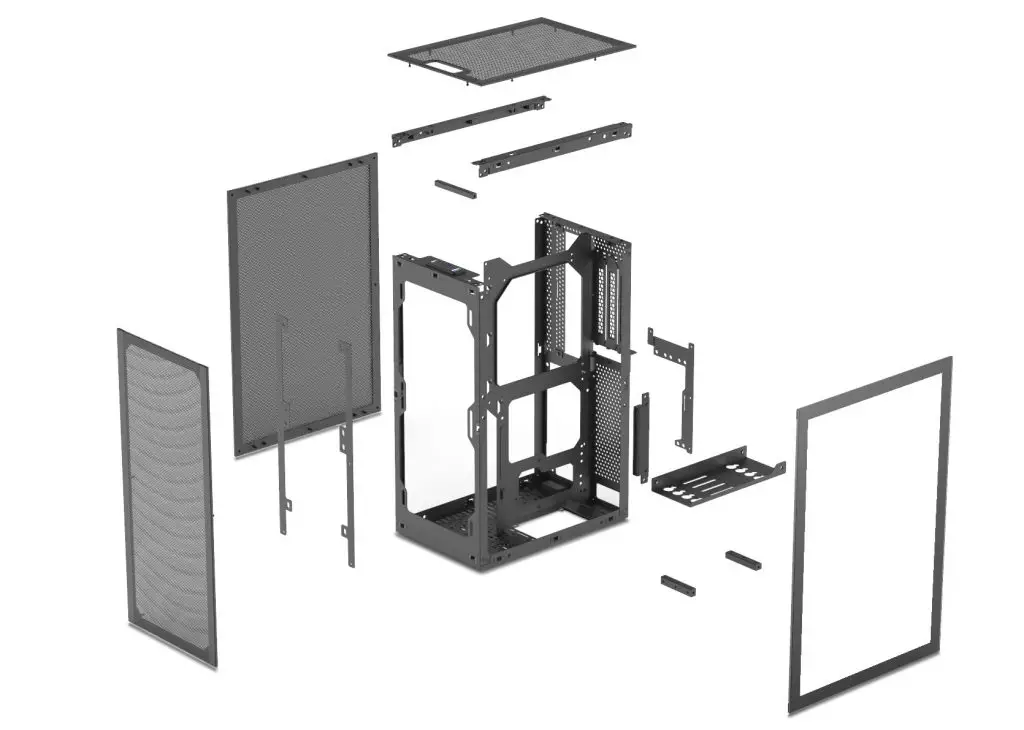 Made in collaboration with Ncase, the frame is surrounded by 3 panels of mesh and 1 panel of tempered glass (can be substituted with another mesh panel). Following the ITX standards, builders are able to fit either 72mm air coolers, two 120mm AIO, or one 240mm/280mm AIO while supporting up to a 4 slot 320mm GPU (Yes you, RTX 3090) and being a vertical casing, the optional PCIe riser will let you adjust the GPU to your liking.
For storage, it can fit either a combination of 3 2.5-inch SSD + 2 3.5-inch HDD or 7 2.5-inch SSD if a small form factor GPU is installed. The numbers get reduced to only 3 2.5-inch SSD if a full-size GPU is deployed. Lastly, the front I/O offers one USB Type-C 3.1 Gen 2 and one USB 3.0 Type-A.
Pricing and Availability
SSUPD is currently taking in preorders starting today at USD109.99 (~RM446.21) with the PCIe riser adding another USD60 (~RM243.39) in case buyers need it. For those not taking a liking towards tempered glass panels, the full mesh version of Meshlicious will be released in May at USD129.99 (~RM527.35) with preorders starting April. No words on when the Malaysian market will start to receive stocks though but seeing it as the sister brand of LIAN LI, the chances are still pretty high, fortunately.
You could take a look at the available colors of Matte Black and White on the product page too, in case this caught your attention.