Rockstar's critically acclaimed Red Dead Redemption 2 and multiplayer-exclusive Red Dead Online has received the blessing of NVIDIA's DLSS recently.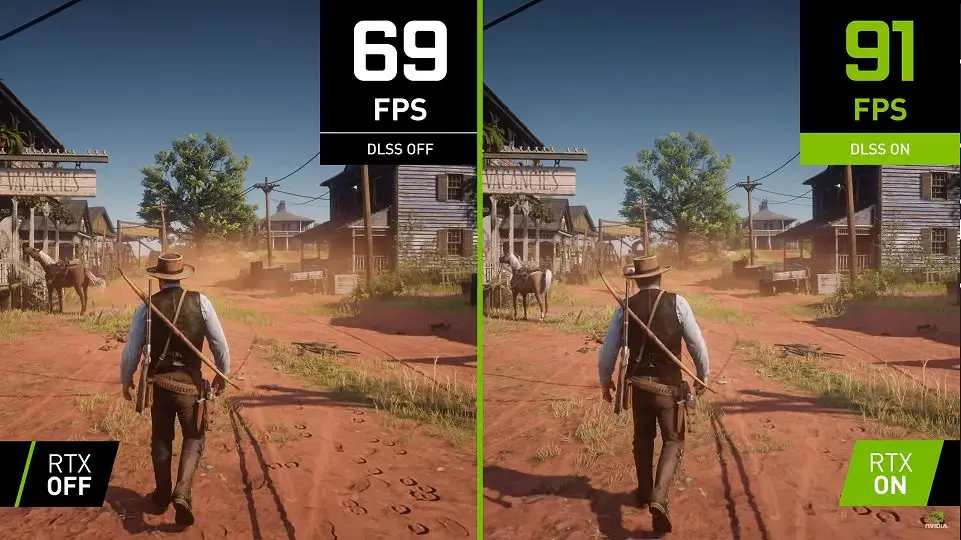 With the help of RT cores and the technology, NVIDIA expresses that 1080p max settings with more than 60FPS can be achieved easily while the same average framerate at 1440p can be done with a GeForce RTX 3060 Ti with the GeForce RTX 3070 and above is recommend for maxed out graphical qualities at 4K. With game engines becoming more feature-rich and powerful to render all sorts of crazy and real-life alike image quality, DLSS is NVIDIA's way of moving computing performance without relying on the traditional hardware-based "You need that much, I'll give you that much" type of rendering.
On a side note, the Unity Engine has released a new beta update for developers that adds native NVIDIA DLSS implementation through the High Definition Render Pipeline. Though it may seem a bit unrelated to casual gamers, perhaps we may see the feature in action even in indie titles like Phasmophobia in the future? (I wished, haha).
Anyway, grab the latest NVIDIA Game Ready Drivers and install the latest game patch for Red Dead Redemption 2 and Red Dead Online to start experience high-quality images and more frame rates.