Back when MMORPG is the hottest thing in the online community, the Razer Naga proves it worth by providing tons of programmable hotkeys for users to bind their skills and directly access them all through their thumb only. Now, it is back, better than ever, the Razer Naga Pro.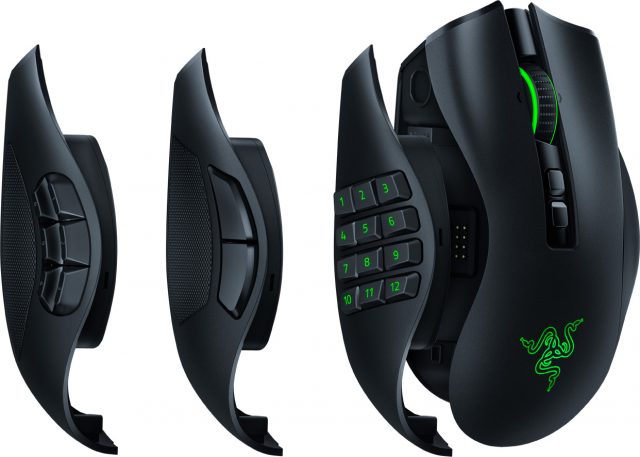 Now part of the Razer HyperSpeed family, the connection is unhindered with the power consumption going as far as 100 hours on 2.4GHz wireless and 150 hours on BlueTooth. Running out of power? Plug it in either wired with the SpeedFlex cable for unfrictioned experience or continue going wirelessly with Razer's charging pad Razer Mouse Dock Chroma. The optical sensor is 20000 DPI and the switch is also optical and rated for 70 million clicks.
The main topic of the day is that it now comes with 3 swappable side plates to fit different kinds of games. Playing some WoW and there are 30 skills on your character? The classic will take 12 off your keyboard bindings. Dota 2 hardcores and need some place for the item slot alone? The 6 button configuration will suit your better than nothing else. Just wanna go simple? 2 buttons is all you need to keep things clean and easily accessible.
The Razer Naga Pro is priced at RM709 and purchasable on Razer Store right now while local resellers will get stocks starting the end of September.