NVIDIA has just expanded its roster of DLSS 3 games again with the addition of The First Descendant DLSS 3, alongside a few other DLSS 2 games to further boost GeForce RTX gamers' frame rates.
In case you didn't know, The First Descendant is a free-to-play third-person co-op action-RPG shooter game that runs on the Unreal Engine, and gamers will get to enjoy the excitement of tactical boss fights in a 4-player co-op format as well as a wide range of playable unique characters.
Upon release, the game will incorporate DLSS 3 to elevate the gaming performance for GeForce RTX 40 Series gamers while increasing frame rates for all other GeForce RTX players with DLSS 2.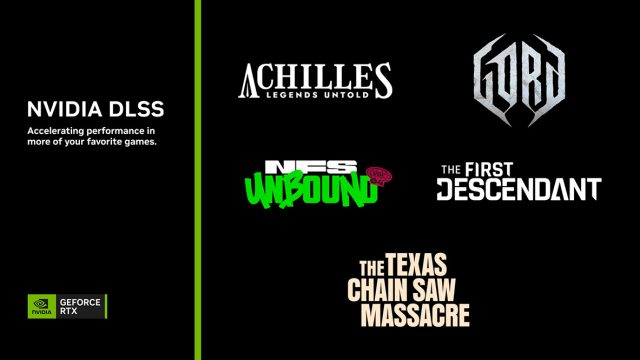 In addition to The First Descendant DLSS 3 support, NVIDIA also includes several new DLSS games as follows:
Achilles: Legends Untold (available now with DLSS 2)
Need for Speed Unbound – Volume 4 (available now with DLSS 3)
Gord (available now with DLSS 2)
The Texas Chain Saw Massacre (available now with DLSS 2)
Kindly refer to the link below for more information on the newly released DLSS games this week:
https://www.nvidia.com/en-us/geforce/news/first-descendant-nvidia-dlss-3/