MSI has revealed the first 3 variants of its GeForce RTX 4080 graphics cards and per design requirement, they are more or less if not identical to its big brother RTX 4090.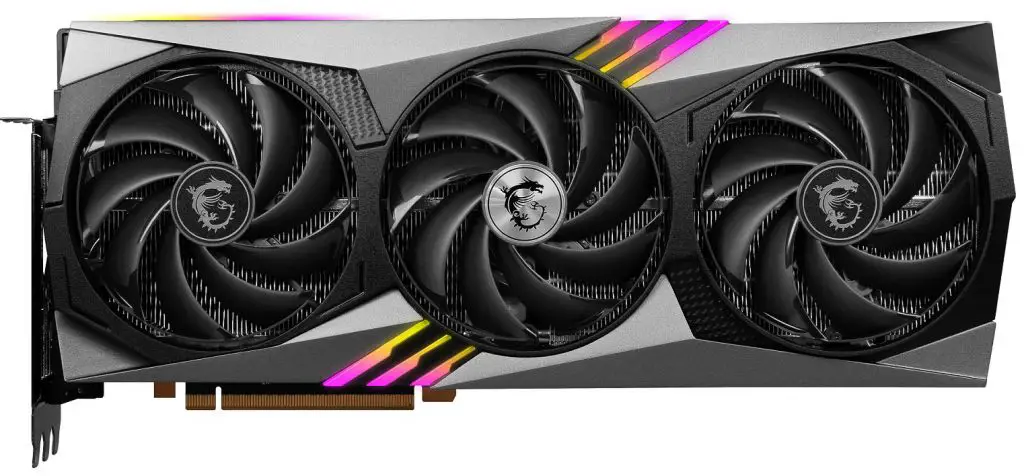 The GAMING X TRIO model packs a dual inclined striped RGB LED crossed between the middle fan with the third RGB placed on the side, Powered by TORX Fan 5.0 that bounds pairs of fan blades with an outer link, it forms a rim that provides more airflow to chill the entire GPU including the nickel-plated copper baseplate and brushed-metal backplate. Size-wise, it occupies 3.25 slots and supports Dual BIOS and RGB Mystic Light as usual.
Meanwhile, the designer-like SURPIM variant utilizes the FROZR 3S air cooling solution running a triple TORX FAN 5.0 set up on top of 10 core pipes with airflow control fins working in tandem with air antegrade fins that maximize its cooling capability. The armored aesthetic of brushed metal and RGB Mystic Light will light up your rig in a classy way by sitting in your rig and taking up 3.75 slots of your case. Also, remember to use the Dual BIOS profile to get the most out of the card.
Lastly, probably the simplest out of all is the VENTUS 3X OC equipped with three TORX 4.0 fans and none of the RGB crap (if RGB is crap for you) while only taking up 3 slots making it more in line with a standard GPU before 2020.
Availability
Local availability and price tags for Malaysia are yet to be announced but we'll be back with another round of updates.