Malaysia welcomes its first esports matchmaking platform Kohai that promises to elevate the gaming scene by providing access to competitive title's most prominent players.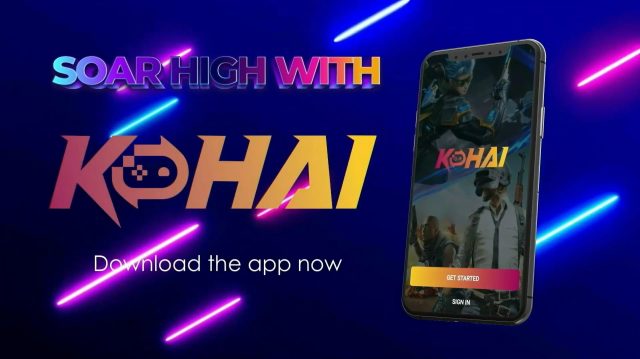 Created with the ambition to proper the Malaysian esports scene to match against other elites around the world, Kohai strives to bring both learning and seasoned players together through an official platform where both parties can benefit from each other as learning players are capable of learning from some of the best players in the 2 titles: Mobile Legends: Bang Bang and PUGB Mobile while the coaches can earn some side income through the service. In case you are wondering about the legitimacy of Kohai, the app and platform have already amassed around 43,000 active users during the public beta launched in May and are still continuing its growth until this day.
As for the service, gamers are paying through either 1 out of the 2 available methods: Real-Time Gaming or Scheduled Gaming. Real-Time Gaming essentially matches the player with another through the matchmaking service at a flat rate of RM10 per hour where payment is held first and then completed upon finishing the session, ensuring the transaction is properly ended with confidence. Meanwhile, the Scheduled Gaming rates are a bit different and the system is designed in mind to cater to gamers that want to play against certain people of teams and can do so by a rate depending on the length, rank tier, and more. Profitability-wise, Kohai will only be taking 20% of the cut while the remaining 80% will be going to the receiving player's account via bank transfer. The platform also contains its own digital wallet due to the service being prepaid in nature so gamers will need to reload funds into it before proceeding to matchmake.
Here's a list of reference rates at maximum (Actual rate adjusted due to several factors) if you're interested to get your hands into Kohai whether as the paying user or coach.
Mobile Legends: Bang Bang

Grand Master to Epic: RM52.60
Epic to Legend: RM68
Legend to Mythic: RM84

PUBG Mobile

Bronze to Silver: RM18
Silver to Gold: RM34
Gold to Platinum: RM40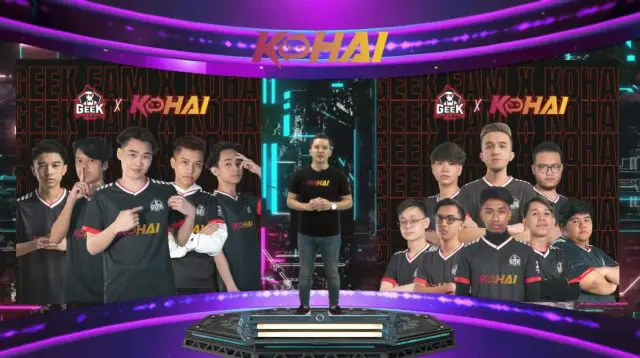 The launch also announced a partnership with pro esports team Geek Fam where members of the club will participate in Kohai as Partners where you might have a chance to run into them and be matchmaked together to learn from the best. Kohai will also expand and include more titles in the future so that even PC gamers can enjoy this service as well. Speaking of platform, the app is currently available on iOS and Android so why not give it a try and tell us what's your overall experience in using the service. Or you want to become a Partner instead, your links are here and here.