Following the recent launch of the Trident Z5 DDR5-7800, G.SKILL has showcased yet another extreme-performance DDR5-8000 memory from the same series; let's get into it.
DDR5-8000 CL40 16GBx2
Capable of achieving memory bandwidth read/write speeds of over 124/120GB/s on the AIDA65 memory benchmark, the new DDR5-8000 32GB memory operates at a low latency timing of CL40-49-49-128.
The following screenshot shows the result of the memory validation with an Intel Core i9-13900K and ASUS ROG Maximus Z790 Apex motherboard: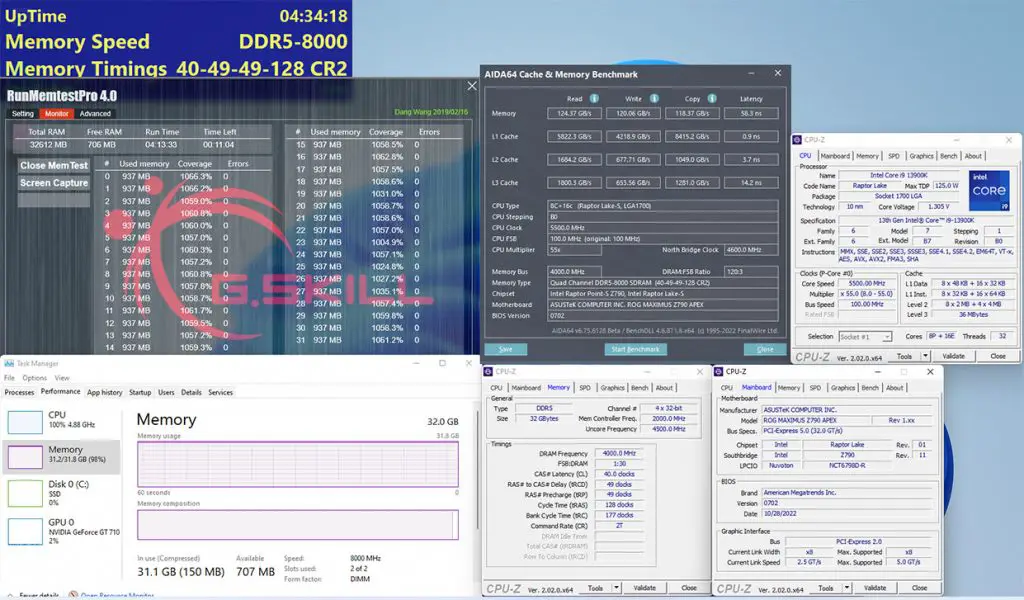 DDR5-10000 CL50 16GB
That's not all, G.SKILL has introduced an extraordinarily fast DDR5-10000 memory that runs in single-channel operation, using only air cooling for the CPU and DRAM module.
Similarly, it is also tested using the ASUS ROG MAXIMUS Z790 APEX motherboard and Intel Core i9-13900K processor, and here's a screenshot of the validation result:
In case you want to learn more information and details about the validation, head over to the following link: