Today, CoolerMaster Malaysia pushed several new products into the market that includes the MasterLiquid Illusion, MasterBox NR200P Sakura, and MasterFrame 700.
Sporting a refined external design for the CPU block, the MasterLiquid Illusion packs the translucent pump with 12 ARGB LEDs while complemented with the MasterFan MF120 Halo to spice up the RGB game even more. Not only fun to look at and play with, but it also implements the 3rd Gen Dual Chamber Pump with an improved cooling performance which is always welcomed together with a slightly wider radiator frame to channel more liquid flow and dissipate heat at a faster rate. Currently, the black model defaults to both the 240mm and 360mm but Cooler Master will be bringing a 240mm white version in the future.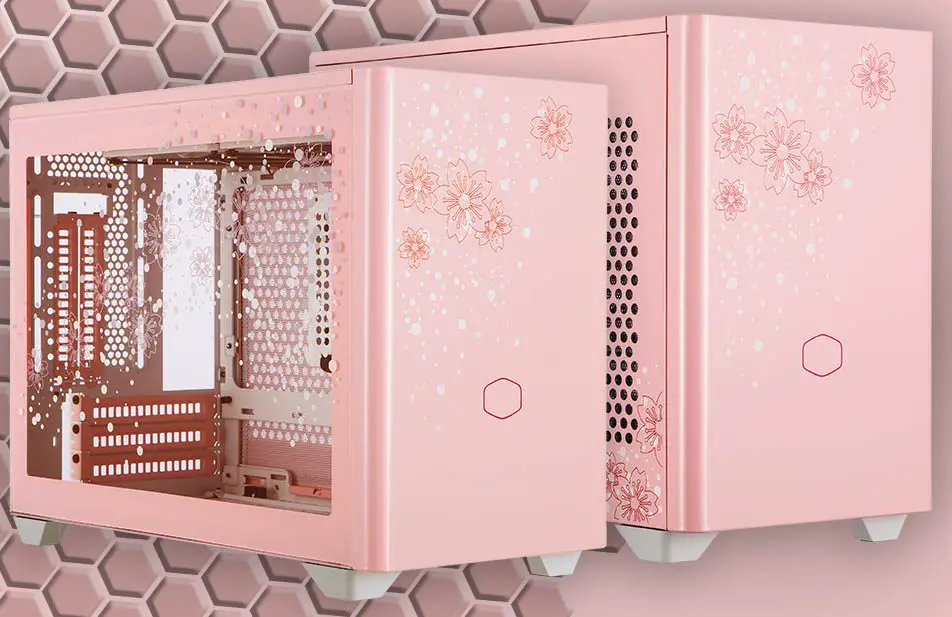 Next is the highly sought-after MasterBox NR200P in a limited-edition flavor of Sakura. Sporting the same design of either ventilated/tempered glass side panel, the whole casing has been painted pink with decals of the flower petal with flares of snowy dots at the side for the glass variant. For the mini ITX hardcore fans who are also appreciative members of the oriental culture, be sure to secure a unit as early as possible due to limited production.
Lastly, the MasterFrame 700 is the answer to the age-old question of how to get the best of both worlds between standard PC casing and test bench. The entire frame consists of 3 parts: 2 wings supported by a total of 4 durable hinges and a center motherboard tray. The standard 'Chassis Form' is achieved when ideally placed in a vertical position to show off components behind the panoramic tempered glass holder by rubber feet at the bottom for additional stability. Folding the wings into the direction of the CPU socket and you'll get a test bench where it is optimized for airflow and fitting of certain oversized components such as 3 360mm radiators at once. To encourage enthusiasts to go ham on their creativity, all components including all frames and wings are made to be disassembled very easily for vinyl wraps, paint jobs, and the likes.
Pricing
All 3 items announced by CoolerMaster today are readily available for purchase starting today with other colors and models coming in the near future.