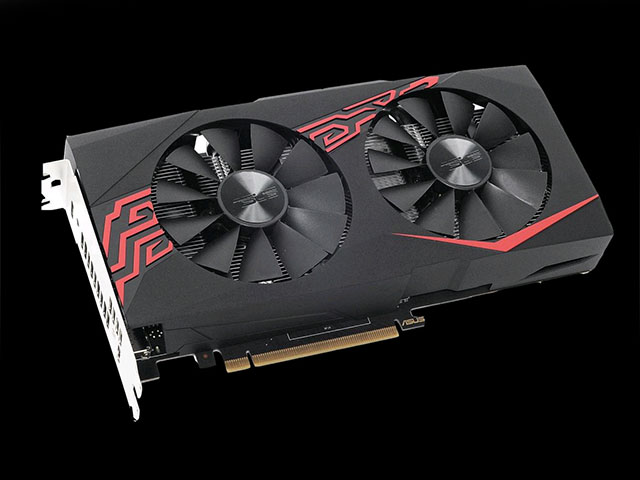 ASUS today announced Mining RX 470 and Mining P106, two new graphics cards specifically built to serve the needs of the burgeoning global coin-mining community, featuring high-efficiency designs for maximum hash-rate performance at minimum cost. Compared to non-mining graphics cards, Mining P106 enhances the megahash rate by up to 36%. The new cards are also engineered to be seriously durable, enabling 24/7 operation for uninterrupted coin production. With GPU Tweak also included for easy clock-speed and voltage tuning, Mining RX 470 and Mining P106 provide the vital hardware and software tools cryptocurrency miners need to succeed in their quest to make a profit — making the new cards a great choice for building mining systems with the best possible cost-performance ratio.
Reduced-friction fans: Dual-ball-bearing mechanism for 2X-longer lifespan
Both Mining RX 470 and Mining P106 benefit from a pair of innovative fans, each engineered with reduced-friction, dual-ball-bearing mechanisms. Compared to traditional sleeve-bearing fans, where the lubricant may dry out over time and lead to rapid failure, the dual-ball-bearing fans employed by Mining RX 470 and Mining P106 will last up to 2X longer. With reduced friction, the fans also run smoother, further improving card lifespan and cooling efficiency.
IP5X fans: Dust resistance for longer lifespan
Mining RX 470 and Mining P106 are designed for long-term, continuous use, so we've designed the fans to be incredibly resistant to dust — and they're even certified to the stringent IP5X standard. This International Protection Marking (IP code) means that dust is unable to enter the fans in a way that will affect satisfactory operation, so they're able to deliver optimal performance under even extreme conditions.
Auto-Extreme, SAP II and GPU Tweak II: Quality, reliability and flexible tuning
The new ASUS Mining Series graphic cards are manufactured using our exclusive Auto-Extreme technology — an industry-first 100%-automated production process. They're also built using premium Super Alloy Power II components that enhance efficiency, reduce power loss, decrease component buzzing under load, and lower thermal temperatures for unsurpassed quality and reliability. Mining RX 470 and Mining P106 also come with GPU Tweak II — the intuitive performance-tweaking tool that's exclusive to ASUS. This offers a variety of easy-to-use controls for managing clock speeds and voltages, helping coin miners to find the best possible hash rate for their environment and scenario.