AMD has recently announced a new naming scheme for its 2023+ mobile processor family to make them simpler and easier to understand and decipher.
The new numbering system is based on the CPU's model year, market segment, Zen architecture version, feature isolation, as well as form factor/TDP rating. For example, if you see a processor that is AMD Ryzen xx30, it's a chip with Zen 3 inside, and if it is a Ryzen xx35, then it's Zen3+. You can see how a hypothetical Ryzen 5 7640U maps to the decoder ring in the image above.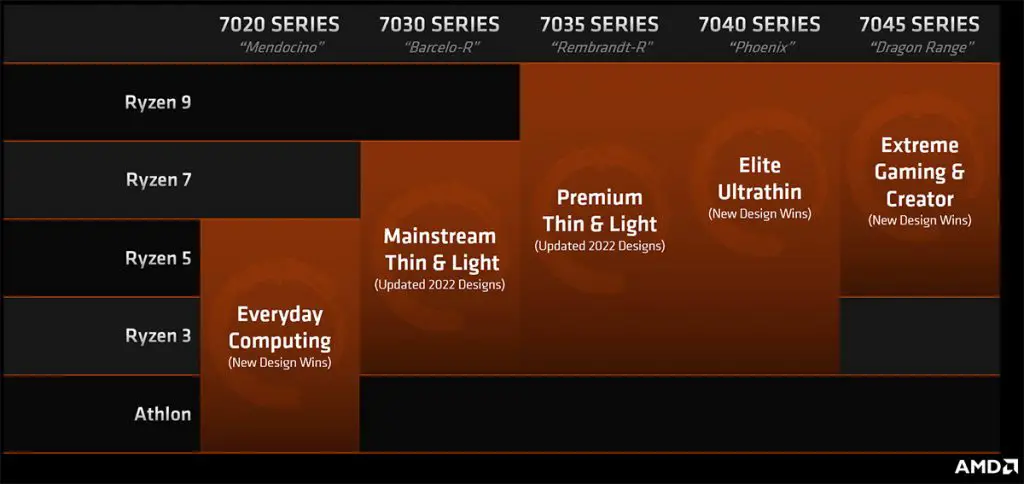 Aside from the new numbering system, AMD has also announced that they will be offering five different SOCs in the Ryzen 7000 family, with each serving different market segments in 2023. As seen in the image above, it will be a combination of all-new design wins and refreshed 2022 systems which depend on what the laptop builder is looking for.
For more information on these new naming schemes, kindly refer to this link.