CES 2023 marks the announcement of AMD officially putting their Ryzen 7000 series CPUs and Radeon RX 7000 series GPUs into laptops for more power-efficient performance in the mobile sector in addition to some new desktop offerings and other little bits of information. Let's see what's in store for Team Red in 2023.
CPUs
First on the list is the new Ryzen 7045HX series processors debuting 4 new powerful Zen-4-based SKUs with up to 16 cores and 32 threads dedicated to the most premium and high-performance gaming and productivity mobile machines coming in the near future. General improvements include an up to 18% single-core and 78% multi-threaded performance increment so definitely a huge jump and great news for those who need to render things on the go.
SKU

Cores / Threads

Base / Boost Clock

Cache

TDP

Ryzen 9 7945HX

16C/32T

2.5GHz / 5.4GHz

80MB

55W-75W

Ryzen 9 7845HX

12C/24T

3.0GHz / 5.2GHz

76 MB

45W-75W

Ryzen 7 7745HX

8C/16T

3.6GHz / 5.1GHz

40 MB

Ryzen 5 7645HX

6C/12T

4.0GHz / 5.0GHz

38 MB
The follow-up tier Ryzen 7040HS will see a total of 3 models targeting the thin and light market with their improved base and boost clocks despite maintaining core counts and threads to keep the TDP in control. As part of the new release, AMD has included a new Ryzen AI module powered by the RDNA AI adaptive architecture in selected CPU models that accelerates all sorts of artificial intelligence-related workloads.
SKU

Cores / Threads

Base / Boost Clock

Cache

TDP

Ryzen 9 7940HS

8C/16T

4.0GHz / 5.2GHz

40MB

35-45W

Ryzen 7 7840HS

3.8GHz / 5.1GHz

Ryzen 5 7640HS

6C/12T

4.3GHz / 5.0GHz

38MB
Meanwhile, the Ryzen 7035 family sees a total of 5 new babies including 2 HS and 3 U-series chips, and be noted that they are all Zen 3+ chips and not Zen 4. As for what they are prioritizing the most, AMD says that incredible battery life with adequate performance-per-watt ratio is the main highlight here.
SKU

Cores / Threads

Base / Boost Clock

Cache

TDP

Ryzen 7 7735HS

8C/16T

3.2GHz / 4.75GHz

20MB

35W

Ryzen 5 7535HS

6C/12T

3.3GHz / 4.55GHz

19MB

Ryzen 7 7735U

8C/16T

2.7GHz / 4.75GHz

20MB

15-28W

Ryzen 5 7535U

6C/12T

2.9GHz / 4.55GHz

19MB

Ryzen 3 7335U
4C/8T
3.0GHz / 4.3GHz

10MB
The last turn is another side of the same coin – the low-power U series with 3 entries to the family and these will also come in PRO variants which if you didn't know, are similar to the non-PRO version but with extra hardware to buff up their overall protection against security loopholes alongside some niche feature set that no casual users would use. Too bad these are the Zen 3 chips so it is pretty much last-gen but hey, at least these will be cheaper to buy compared to Zen 4-equipped devices.
SKU

Cores / Threads

Base / Boost Clock

Cache

TDP

Ryzen 7 7730U

8C/16T

2.0GHz / 4.5GHz
20MB
15W

Ryzen 5 7530U

6C/12T

 

19MB

Ryzen 3 7330U

2.3GHz / 4.3GHz

10MB
For the desktop side, the Ryzen 7000 series also welcomed several new family members with 3 of them being the special X3D kid utilizing the 3D V-Cache technology for some extra performance in exchange for a little bit more money out of your pocket. But of course, one can also go for the standard CPU anytime, any day.
SKU

Cores / Threads

Base / Boost Clock

Cache

TDP

Price (USD)

Ryzen 9 7950X3D

16C/32T

4.2GHz / 5.7GHz

144MB

120W

TBA

Ryzen 9 7900X3D

12C/24T

4.4GHz / 5.6GHz

140MB

Ryzen 7 7800X3D

8C/16T

TBA / 5.0GHz

104MB

Ryzen 9 7900

12C/24T

3.7GHz / 5.4GHz

76MB

65W
$429 (With Wraith Prism Cooler)

Ryzen 7 7700

8C/16T

3.8GHz / 5.3GHz

40MB

$329 (With Wraith Prism Cooler)

Ryzen 5 7600

6C/12T

3.8GHz / 5.1GHz

38MB

$229 (With Wraith Stealth Cooler)
GPUs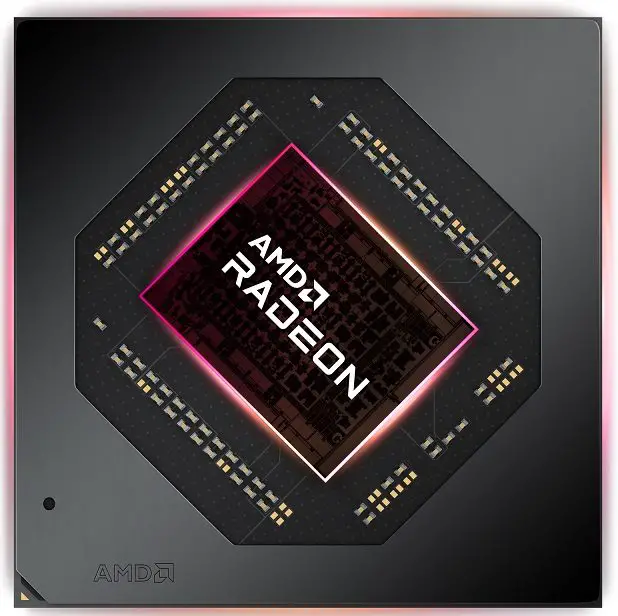 The event also saw the announcement of the Radeon RX 7000 series mobile graphics cards which includes the RX 7600M XT, RX 7600M, RX 7700S, and RX 7600S. As per tradition, the M models are targeted at the power user who needs all the heavy weight lifting in games and production applications with performance improvement stated at about 26% higher on average when compared to last-gen cards. On the other hand, the S-class variants are going for the efficiency game where both of them are rated for under 100W of power consumption to help gamers do 1080p gaming on the go without worrying too much about the battery life.
All four offerings are based on the RDNA 3 architecture and come with dedicated ray-tracing and AI acceleration cores. Software-based feature sets see the inclusion of AMD Radiance Display Engine churning out high color accuracy visual outputs, FidelityFX Super Resolution (FSR) for better gaming performance, and AV1 encoding for the most efficient file size-to-quality ratio to date.
On a side note, AMD's announcement on the subject of AMD Advantage Edition laptops only mentioned the 4 mobile GPUs alongside with Ryzen 7000, 6000, and 5000 series CPU that enables some of the exclusive Team Red features so we'll definitely see more of these machines coming this year.
Industrial Stuff
For you data center engineers that support some of the biggest data processing facilities around the world, the new AMD Instinct MI300 has been revealed to be the world's 1st integrated data center APU that leverages chiplet design to deliver astounding AI training performance and HPC workloads. On the subject of video analytics, a special Alveo V70 AI accelerator contains all sorts of special sauces that will be powering cloud infrastructures for a crazy amount of AI algorithm-based inferencing workloads.