AMD has finally released the latest news regarding the upcoming AM5 socket for the Ryzen 7000 series desktop processors.
Quoting the brand's Facebook page dedicated to the Ryzen and Radeon portfolio, the post came out about half a day ago and includes several callbacks to the already revealed details such as DDR5 memory support and PCIe 5.0 compatibility alongside native power draw support of up to 170W. However, the most stunning point comes from the transition from PGA to LGA socket.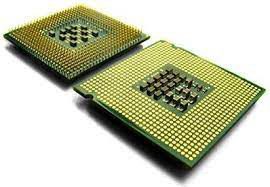 So what are LGA and PGA? Well, they stand for Land Grid Array and Pin Grid Array and the difference between them is the position of the pins where LGA have them on the motherboard while PGA hosts them directly on the CPU instead which AMD exclusively uses. While LGA has always been the approach of Intel since the "ancient" times, it is not until AM5 that AMD decided they are changing ship and giving LGA a shot.
Thus, the space efficiency will be a little bit better while the entire durability is further improved and perhaps one may not need to worry about getting their multi-thousand bucks CPU entirely wasted thanks to bent pins (Motherboards are relatively cheaper than those precious silicon chips in most cases).
Another good news is that you may reuse your old AM4 CPU coolers as they are fully compatible and don't require an upgrade so yes. More savings across the line when upgrading your old system.
With AM4 already going beyond its initial planned support of 5 years from AMD, it is clear that the platform is paving the road for the 5th guy and as usual, AM5 might go beyond 5 years as well, if the LGA transition is better than expected.