With how much WHO has screwed up in delaying declaration of COVID-19 as a pandemic, it's no surprise that they decided to contradict themselves. In the past, they did announce that Gaming Disorder as an official mental health problem, but they're now telling people to play "active" games for those who are stuck in their homes due to quarantine orders.
According to the official guideline, 30 minutes is the bare minimum for adults while a whole hour is necessary for children. Activities that involve rope jumping, dancing, balance training, online exercise classes and playing "active video games". The official statement from WHO states that:
#BeActive and stay #HealthyAtHome ! Here are some physical activities you can do at home during #COVID19 outbreak:

?‍Try exercise classes online
?Dance to music
?Play active video games
?Try skipping rope
?Do some muscle strength & balance training#coronavirus pic.twitter.com/1lt300HYhK

— World Health Organization (WHO) (@WHO) March 25, 2020
With physical sports and video games in mind, it is fairly easy to think of Nintendo Switch's Ring Fit Adventure. It was already rare since before the outbreak but now, it is spiking up to up to USD300 (Approx. RM1300) for the bundle. For Malaysians, the whole set can cost RM800 and up. Crazy!
If you don't wanna blow that much money for something that is priced stupidly unfair, you could try out Beat Saber VR if you have the equipment. Long sessions of swaying up and down will sweat you up and loosen up some of that shoulder muscle.
Maybe you have a 10-year-old Wii stored somewhere inside your house so it is time to bust it out and enjoy some of that old school Wii Tennis with your family.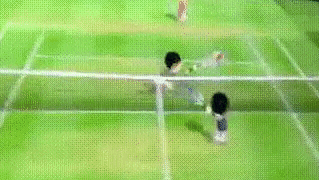 With that in mind, the advice from WHO is certainly correct from a biological standpoint as you are less likely to be infected with disease if your physical wellbeing is taken care of. So stay safe and healthy during the outbreak season while finishing your stacked catalog of games.
Source: VideoGamesChronicle