Right amidst the month of April , Sun Cycle revealed a lot of products that they are ready to bring into Malaysia. Let's have a look at what's new.
First up this week, we have the Glorious GMMK2 65% mechanical keyboard which highlight is definitely the aluminum top frame, double-shot keycaps, Glorious Fox linear switches and the 5-pin hot-swap support. On the other hand, the long-awaited GMMK Pro Pre-Built is finally here, it is recommended for newcomers with little to no experience and knowledge about keyboard customization as you can freely build it to your heart's content later on. Aside from the keyboards, there's also the Glorious Model I, which features ultra-lightweight at only 69g, and the swappable side buttons.
Phanteks is also one of the major clients, it's Eclipse P600S offers two interchangeable modes: silent mode for silent PC enthusiasts, and high-airflow mode for those who want to maximize cooling performance and keep their system operating cool. If the ATX case doesn't excite you enough, Phanteks also have the Evolve Shift XT which is tailored for mini ITX builds. The flexibility of this product allows small form factor enthusiasts to build their dream compact PC.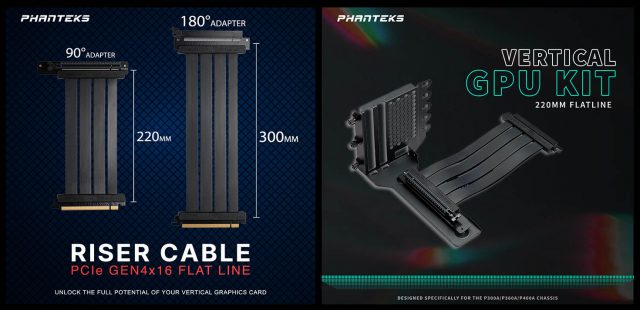 People nowadays like to show off the components in their system, particularly the graphics cards. The Phanteks Riser Cable is one of the accessories you might consider if your case has a vertical GPU mount. If your case doesn't support mounting GPU vertically, well, Phanteks also offers its vertical GPU bracket to get the job done.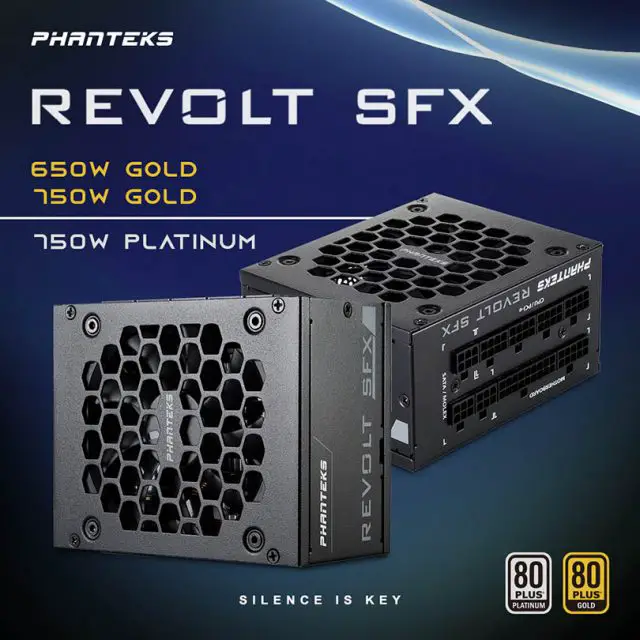 Moving onto the power supply, the Phanteks Revolt SFX is one of the highlighted products this time. Its small footprint, along with the 100mm flat ribbon cables makes small form factor builds easier. Apart from its size, the 80 plus certification up to 80 plus platinum guarantees high efficiency when the system is on load. The Revolt SFX is also a collaborative effort between Phanteks and Seasonic, ensuring the highest level of stability and reliability.
Here we are at the cooling section, the highlighted product this time are the Phanteks Glacier One 240 T30 and the T30-120 PWM Fan – Triple Pack. The Glacier One is equipped with the highly reliable Asetek gen7 pump, 38mm thick radiator with high-density fin stacks, and the premium T30-120 fan as a whole. It also offers a 3D D-RGB effect with the tempered glass infinity mirror. If you plan to spice up your PC cooling even more, the T30-120 is available for purchase separately as a pack of three as well. With its 25% bigger fan blades, the T30-120 PWM provides outstanding cooling while remaining silent.
Up next, we have the DeepCool AK400 CPU Cooler. Its compact size allows it to fit into some ITX cases that are 153mm tall, and full compatibility with other components and still fits in a wide variety of cases at 155mm tall. Despite its small size, the AK400 offers an impressive heat dissipation power of 220W.
Today's final item will be the ADATA Legend 750 SSD, which comes in 500GB or 1TB capacities. The LEGEND 750 can read and write at speeds of up to 3,500/3,000 MB per second for extended periods of time. Its M.2 2280 specification supports the latest Intel and AMD platforms, including desktop PCs and laptops. Additionally, it is equipped with SLC caching and HMB technology (Host Memory Buffer) for seamless productivity.
Pricing info
The ADATA Legend 750 SSD 50GB and 1TB, priced at RM289 and RM539 respectively, are the only known prices currently. The local prices for the other products are still in their finalizing stage, so we will have to wait until further notice.