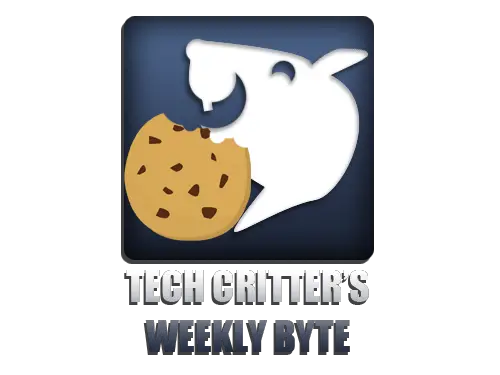 In today's tech news, microtransactions will be in Assassin's Creed Unity, Russian prime minister's Twitter account hacked, Lenovo now ships more smartphones than PCs and many more.
Hello , ladies and gentlemen! This is Jack from Tech-Critter and welcome to the Weekly Byte , your weekly byte sized summary for everything tech related. It's been a busy week for the tech world so let's dive right in!
Microtransactions will be in in Assassin's Creed Unity:
Ubisoft announced that their upcoming title for the popular Assassin's Creed franchise will have microtransactions in it. Nothing has been confirmed in terms of how they plan to implement it into the game. During Gamescom, Senior Producer Vincent Pontibrand discussed the decision to include microtransactions in game and reassuring players that it won't be in the game if they think it'll affect the overall experience. Will they pull it off smoothly, or will this be a mess? Only time will tell.
Russian prime minister's Twitter account hacked:
Thursday morning, someone hacked into Dmitry Medvedev's Twitter account tweeting that "he"(Dmitry in this case) is fed up with President Vladimir Putin and planned to quit and work as a freelance photographer. Read up more on this 
here
.
Lenovo now ships more smartphones than PCs:
Lenovo Group officially announced on Wednesday that their Q1 net profits rose 23 percent, exceeding the expectations of experts and analysts worldwide. This is largely thanks to an increase in sales of their smartphones within mainland China. Read up more on this
here
and
here
.
Intel lending a hand in solving Parkinson's disease:
Partnering with the Michael J. Fox Foundation for Parkinson's Research, Intel is tackling Parkinson's disease head on. How? You might ask, Intel believes the answer lies in big data and the analysing of it. Major props to Intel for their collaboration in making the world a better place to live in, lets all wish them luck and hope they succeed in their plans. More on this
here
.
#IceBucketChallenge, what is it all about?:
Microsoft CEO Satya Nadella, Twitter CEO Dick Costolo, and even Facebook CEO Mark Zuckerberg just to name a few have dumped ice cold water over their body to show support and spread ALS awareness across social media. Facebook CEO Zuckerberg even challenged Bill Gates himself to do it! Will Bill Gates accept the challenge, let me know what you think in the comments. To know more about what is ALS and the Ice Bucket Challenge visit their official page
here
.
Bing is smarter now:
Popular search engine alternative to Google, Bing has received an update making it "smarter". It can now understand and answer follow up questions when typed in the search bar. How will this affect the search bars that we known and have grown to love? More importantly will other search engines start to implement this kind of technology into their own search bars? More info on this can be found
here
.
Monstermind, what is it and how will it affect us:
Whether you like him or dislike him, the controversial Edward Snowden has yet again leaked one of NSA's ongoing project codenamed Monstermind. This tool can automatically look for internet traffic patterns that could be interpreted as an incoming cyberattack and stop or even "fire back" at it. It is still under ongoing development despite the many concerns that arose among the public. Read up on what Snowden has to say
here
and
here
.
New smartphone chip from Samsung claims to consume 25% less power:
Samsung proudly announce that their new Galaxy Alpha will be using the Exynos 5430 chip, one of the first manufactured using the 20nm process. Will it have the same raw processing power as the previous chip ? Or will it suffer a hit in performance due to the lower power consumption. More info found
here
.
Tattos to power our electronics in the future?:
While not exactly there yet, researchers at the University of California San Diego found a way to produce weak electrical currents using a biosensor in the form of a temporary tattoo. Whether this concept is going to change our lives or not, it is nonetheless a very cool concept. The concept will be presented at a meeting of the American Chemical Society, find out the more in an informative write up
here
.
Phew! I almost got out of breath there , told you it's been a busy week for the tech industry, but I think that's about it for this week folks. I hope you guys have a nice weekend, once again this has been Jack bringing you the Weekly Byte. Stay tuned next week for more tech news, thanks for reading!