During the Apple event today, Apple has finally unveiled the brand new Retina MacBook Pro (rMBP). Just according to all the leaks and rumours, the new rMBP indeed received a redesign since the old rMBP has not been up changed ever since 2012.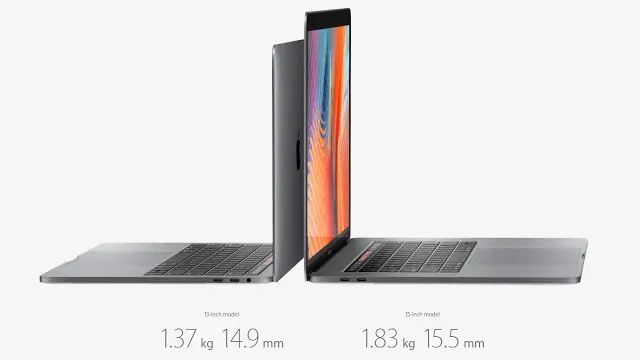 Both 13-inch and 15-inch new rMBP receive a design refresh where they are smaller and lighter than the 2015 rMBP.
The new notebook is introduced with the all new hardware – Touch Bar. This feature has been wildly leaked way before the event, turned out, they all fits into the final answer.
The display strip is a retina OLED which supports multi-touch as well as gestures. It is designed to adapt to whatever active software you're using so that all the controls are within reach.
Furthermore, Apple also included the Touch ID sensor at the top right corner of the keyboard for login and payment via Apple Pay.
Moving down, the new rMBP is having a 2nd generation butterfly key mechanism keyboard. The improved keyboard is claimed to have better travel and feedback. The new force touch touchpad is now 2x larger than before. Same goes to the updated speakers that are now loud and clear.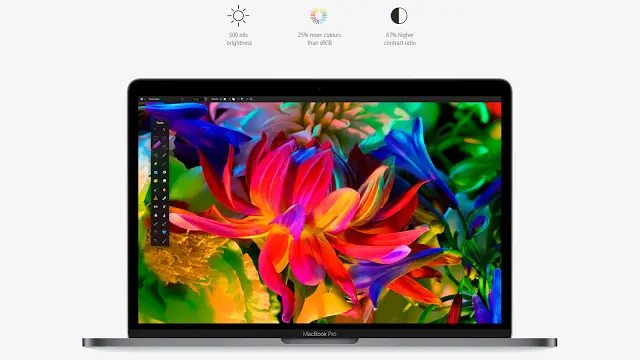 The display, despite being the same resolution, however, they are now 67% brighter and has 25% more colours.
Performance wise, the new rMBP will feature a 6th generation Intel Core-i series processors and Intel Iris GPU. The new AMD Polaris graphics is exclusive for 15-inch model only. Base RAM and storage configuration now start from 8GB RAM (13-inch), 16GB RAM (15-inch)  and 256GB PCI-e SSD across the board.
Connectivity-wise, Apple has killed the other ports and left with 4 Thunderbolt 3 ports which also supports USB 3.1 Gen 2. Good luck with all the dongles.
Price starts as below: