TEAMGROUP has announced the release of two new specification upgrades of T-FORCE DELTA RGB DDR5 Gaming memory kits.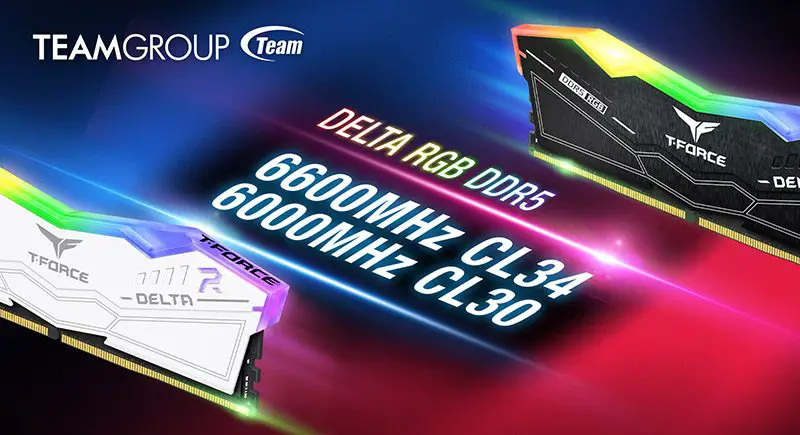 The T-FORCE DELTA RGB DDR5 offers two additional specification options: a DDR5-6600 CL34 2X16GB kit and a DDR5-6000 CL30 2X16GB kit. Each module is equipped with a power management chip and hand-picked high-quality ICs to ensure stable performance.
TEAMGROUP's proprietary thermal solution for the DDR5 provides gamers and overclockers an impressive cooling performance and stability, as well as a visually-pleasing environment while gaming. What's more, it also includes the iconic 120°wide-angle RGB heat spreader with smart RGB control support to fulfill the needs of RGB enthusiasts.
Availability
The T-FORCE DELTA RGB DDR5-6600 CL34 and DDR5-6000 CL30 variants are expected to be available worldwide in July 2022.