The ASUS Zenbook Duo series of laptops hold a special place in me. Not only they are leading a head charge in bringing dual-screen layouts to the mobile scene but also the hinge mechanism is by far one of the most interesting I've ever seen. So when this year's edition was announced with a major highlight towards the newly designed hinge, my eyes just glowed upon hearing it. So let me share my experience with you after having some time with the laptop and find out what other upgrades ASUS crammed into this machine.
Looking from a general angle, it definitely feels like a carbon copy of the previous generation – a metal body with concentric circles on the lid portraying a minimalistic and elegant look, and not until you find that ASUS 30th anniversary logo. I personally find a picture logo works better than a word-based one.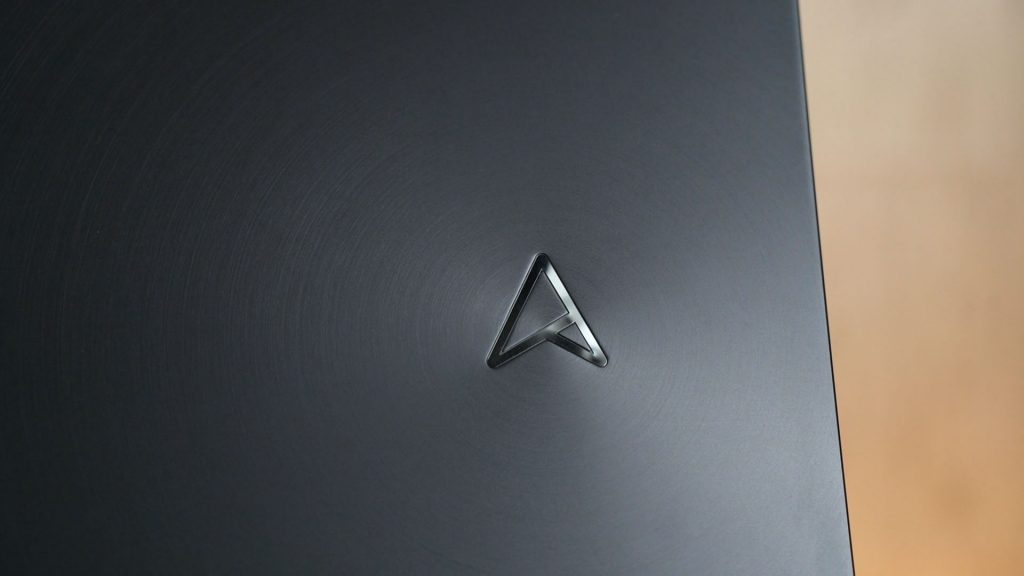 What followed after lifting the lid is basically us going "woooo" as the main display gets propped up by the new double-hinge system fashionably named Active Aerodynamic System Ultra, or AAS Ultra. This new double-hinged system is what got me excited.

You see, the Screenpad Plus is already sporting a 12-degree lift-off at this point yet another one placed at the high side is in charge of the main display.
With this design, 2 major improvements can be seen straight out of the gate. For one, the bottom bezel of the main screen is now mostly hidden and blended into the overall field of view of the user from the front and for two, a large, unrestricted gap is now present at the back of the device.
Why such a big gap? ASUS ain't gonna waste any space they can get so their latest cooler design, the IceCool Plus, claims that the increase in airflow is as much as 38% to achieve a 4°C cooler surface thanks to that 20mm air intake gap.
Oh, a quick note for the specs. It is running the Intel Core i7-12700H with NVIDIA GeForce RTX 3050 Ti with the OS being Windows 11 and a test run in Halo Infinite brings around an all-time 30+ FPS at medium graphical settings.
But one thing to highlight though is the temperature and fan speed of the ASUS Zenbook Pro 14 Duo OLED is rather aggressive because we can easily hear it going to town when some heavy tasks get executed. For example, although the GPU is sticking around the 70°C zone but not over 80°C, the CPU crosses over the 90°C barrier when loading a map in Halo Infinite.
But once the initial loading has been done, the temperature while in a match sits around 65°C and the fans started to chill a little bit and are not as noisy.
This laptop is also fitted with a set of 16GB DDR5-4800 RAM, and thanks ASUS for using DDR5 because it operates at a lower voltage resulting in better efficiency. Combining with a higher achievable frequency, the entire bandwidth, speed, and responsiveness are gets a thumbs up from us for both gaming and content creation.
Speaking of content creation, another big upgrade comes in the form of the ScreenPad Plus but it is actually contributed by the ScreenXpert 3 software. Remember we said it can be used as a "control panel" for some of the apps in the content creation industry like Adobe Photoshop, Premiere Pro, and Lightroom Classic? Yes, we can still use it for that purpose.
But now, the experience is much closer to a "second monitor" in the sense that ASUS made it to be tightly integrated with Windows 11. For instance, when we drag and hold a window, we get to select which display it goes to, on top of which part of the screen it is to be placed.
I am able to multitask so much and effectively use the second screen and not treat it as something that I just put something there and forget about. I got Netflix running alongside a website on the ScreenPad Plus while typing something on the main screen.
By the way, Netflix actually restricts whatever resolution you are streaming depending on the browser you're using. My go-to advice is just to use Microsoft Edge. Yes, we know the mild hate associated with it but, it is the only choice to access 4K UHD and HDR at the same time. But if you're on Windows 10 or Windows 11, you can also grab the Netflix via Microsoft Store.
And let's forget the included ASUS Pen 2.0 in the box. Usable on both the main display and ScreenPad Plus, go ham on whatever drawings or notes on either side of the device because both displays are touch-capable, although the top display will be wobbly due to the double-hinge mechanism.
One last point about the hinge is since the main screen is now "floating" above the laptop with the back having unrestricted access, several ports are getting moved to that side as well – like the barrel power jack, microSD card reader, and HDMI 2.1 port.
More of them surrounds both the left and right side and the selections cover a wide range of usage too.
And touching the laptop's keyboard and trackpad and all I can say is that they're identical to the previous generation. They're still comfortable – so don't fix what's working.
Battery life wise, about 3-5 hours can be achieved when applying the "silent" power profile but to be fair, it all boils down to what we're doing and viewing but that average number is pretty decent for a laptop with two screens, mind you.
Let's not forget about the upgradability and serviceability of this laptop. Unscrewing the few Torx screws behind and my smile jumped from an exciting one to a benign one. Nothing is upgradable or swappable as everything is soldered except for the NVMe SSD but I advise you to not touch it since there is a warranty sticker on that SSD screw.
Conclusion
Finally, the price tag. RM8,999. Well, this is going to be a problem if you have already set your eyes on this unique dual-screen laptop. But the productivity improvement with this laptop comes in a slightly different way than you might think of but the compactness of it is nothing to scuff at. And we can definitely game or create content on it too – which makes this laptop a truly unique experience.
Where to buy? (Affiliate links)