Earlier this year, ASUS made the push towards laptops with OLED screens. The entire series of laptops now come with OLED, and now it's time for the ProArt series to get the same treatment. This is the ASUS ProArt StudioBook 16 OLED H5600. That codename at the end is important but we'll talk more about that later.
One main key differentiation between this laptop with any other "creator-focused" laptop is this – the ASUS Dial.
Okay, there are a lot of things worth talking about when it comes to this laptop. We'll start with the design. It has a simple design outlook with minimal branding, and the finish used on this laptop is actually very good. It's quite a rough matte finish and it doesn't catch any fingerprints or grime – and that's good.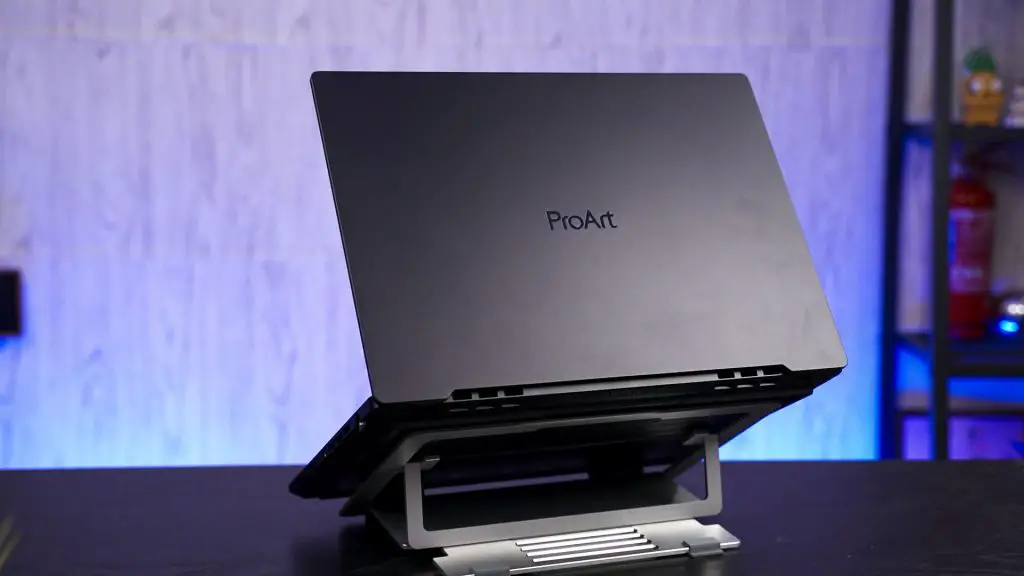 You might have realized that this laptop also has a boxy design that is quite squarish. That is because when we open up the lid, we're greeted with a massive OLED screen that's 16:10 in aspect ratio and comes with 3840 x 2400 in resolution. Those extra vertical pixels are definitely appreciated – especially for fellow video editors who want to add more tracks into the timeline.
And since this is a laptop made for creators, the colors are very accurate as it reaches near 100% for both sRGB and DCI-P3 color gamuts at 100 nits brightness. As for the maximum brightness – it can reach up to 400 nits of average brightness. It also comes with DC dimming but only up to about 60% brightness level and then any lower brightness levels will become PWM dimming again.
Let's not forget about the specs too. Remember earlier that we said this laptop's codename – the H5600 – is important? That is because this laptop comes in a total of 2 different combinations – either Intel or AMD processors, each with a different NVIDIA RTX 30-series laptop GPU paired.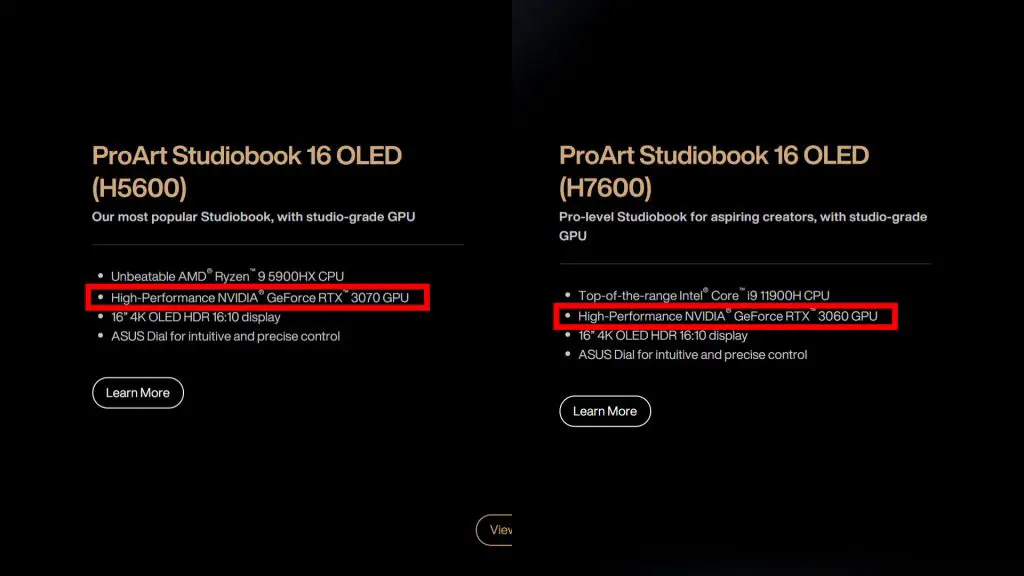 There's also two more ProArt StudioBook Pro 16 OLED that comes in two different flavors – either Intel or AMD processors but paired with either the NVIDIA RTX A2000 or A5000 GPUs instead. These are meant for professionals, though.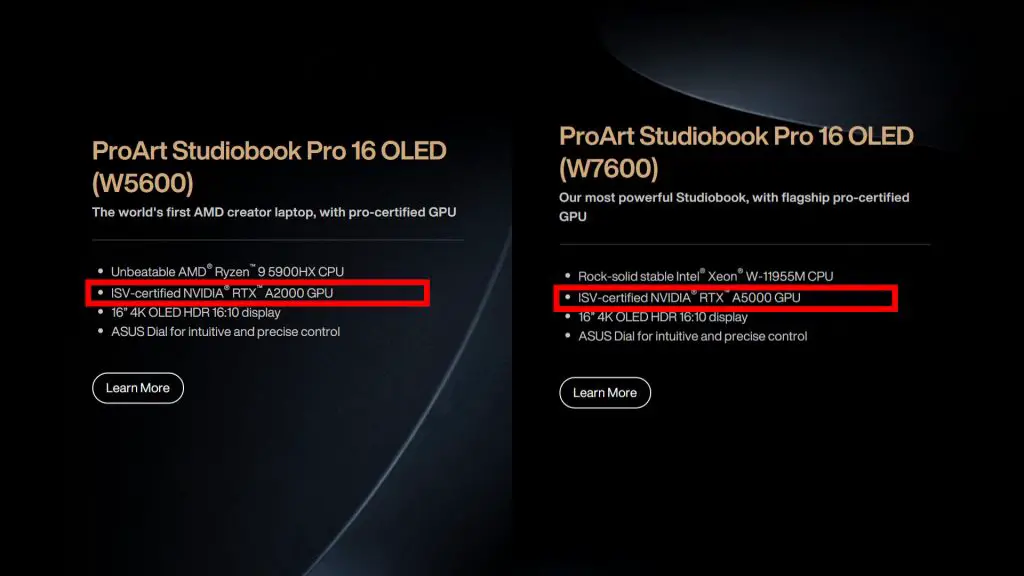 Now, back to the laptop at hand. The one we have here comes with:
AMD Ryzen 9 5900HX
NVIDIA GeForce RTX 3070 Laptop GPU
64GB DDR4 RAM
And of course, I did some editing work on this laptop – and so far it performs as expected. It's smooth enough but some of the more complex workflows will definitely make the laptop suffer. Like high-resolution After Effects projects with fancy effects and complex layering.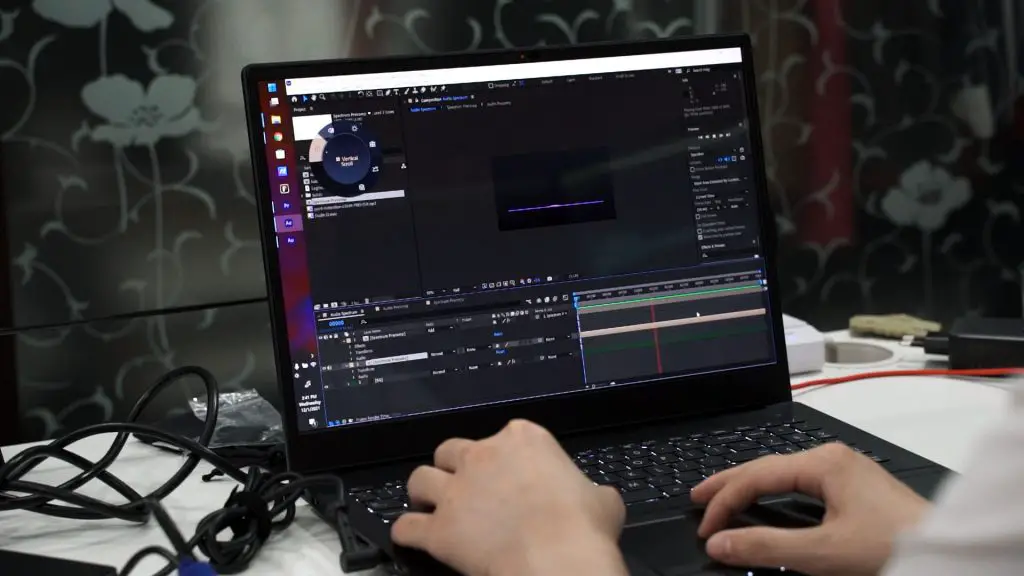 But because this laptop comes with so much RAM, the rendered layers can immediately be dumped into the RAM so that when we hit play again, the effect is playing those frames from the RAM, and it's very smooth.
Parts of this laptop can also be upgraded too. Just a couple of screws behind and the entire bottom panel pops off easily. ASUS does have thermal pads for some of its components so that the bottom panel essentially acts as a heatsink.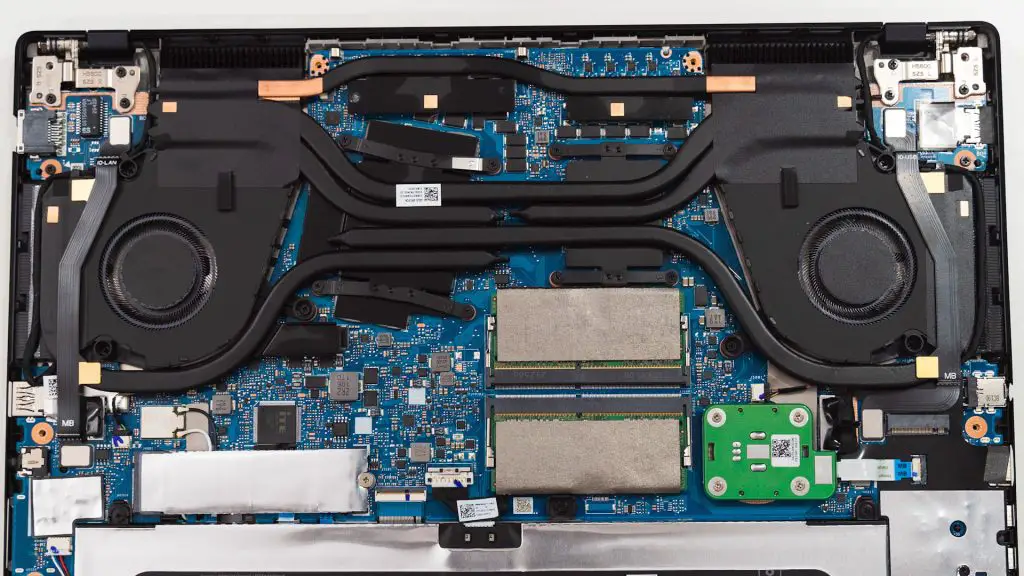 Now that the panel is off, we can see that ASUS has a beefy cooler for this ProArt StudioBook 16. We can see that there are 2x SO-DIMM RAM slots that we can easily access. There are also two SSD slots – one is already in use by the included SSD, and another one is located at the corner and it's up to us to slot in another SSD if we want to.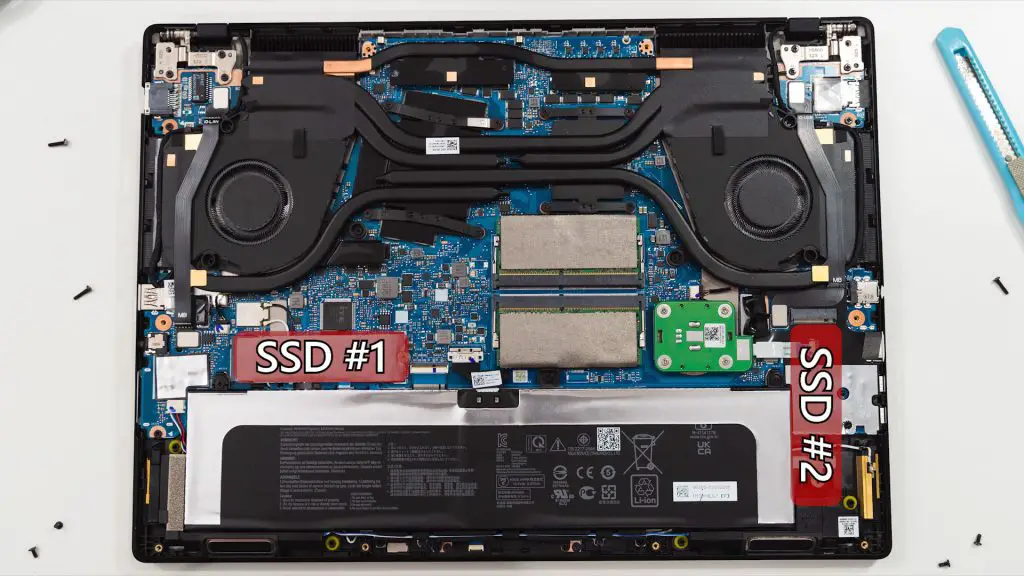 And remember we mentioned about the thermal pads earlier? ASUS already included a thermal pad for the secondary SSD, even though it is not in use when we purchased it.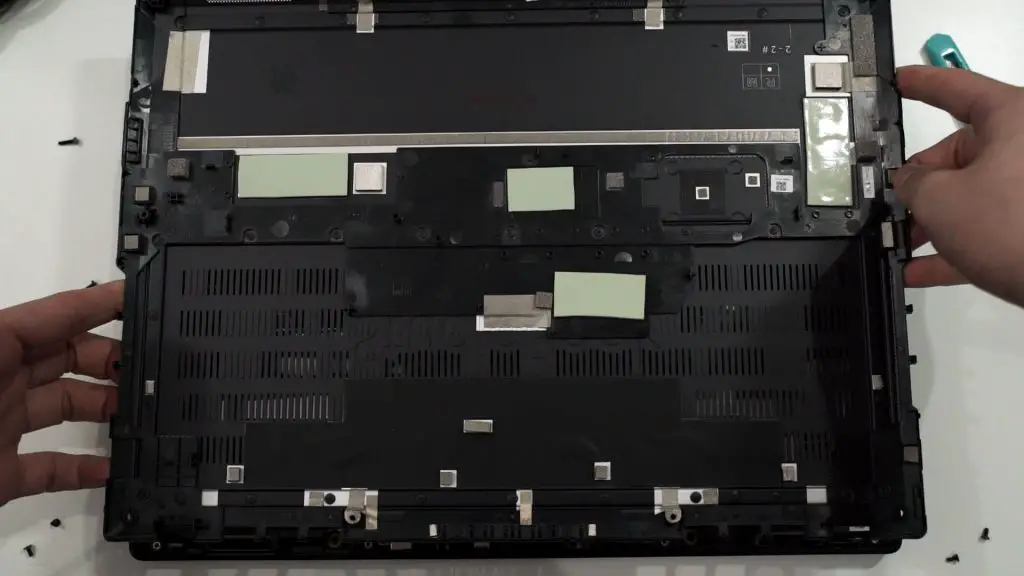 To test out the performance of this laptop, I used the Premiere Pro benchmark by PugetBench. I did a total of 3 different tests because this laptop – while you can change between the standard and "high performance" power profiles by hitting Fn + F, there is another hidden mode in the ProArt utility – the full fan speed mode.
Yes, it's loud, and no, it doesn't make a difference in terms of performance between "high performance" and the full fan speed mode – but at least your hands wouldn't get seared while using the laptop.
Don't take my word for it – look at this image captured by our new thermal camera!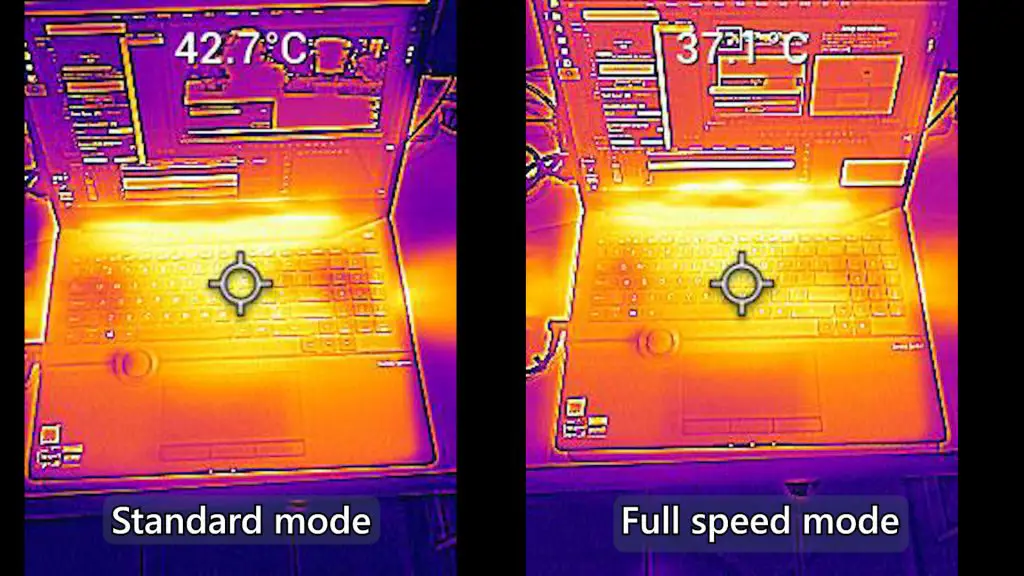 While we're at that, I should also mention the keyboard and trackpad. I am rather impartial with the keyboard as it is okay to type on and the layout is actually quite good since the arrow keys aren't squished. But because of this unconventional layout, it takes some getting used to.
The trackpad feels good to use though the clickers are rather weird. It uses the traditional long travel distance, mushy clickers and there are 3 buttons here – left and right clicks, and another middle click. Some might find it useful – like adjusting the camera angle in 3D rendering software.
By the way, this trackpad can also be used with a stylus to start drawing. I don't really know what types of pens are compatible since that information is unavailable on ASUS's website – but we have the ASUS Pen 2.0 from the Vivobook 13 Slate OLED and it works just fine. The review of the Vivobook 13 Slate OLED is at the top right corner or in the description, by the way.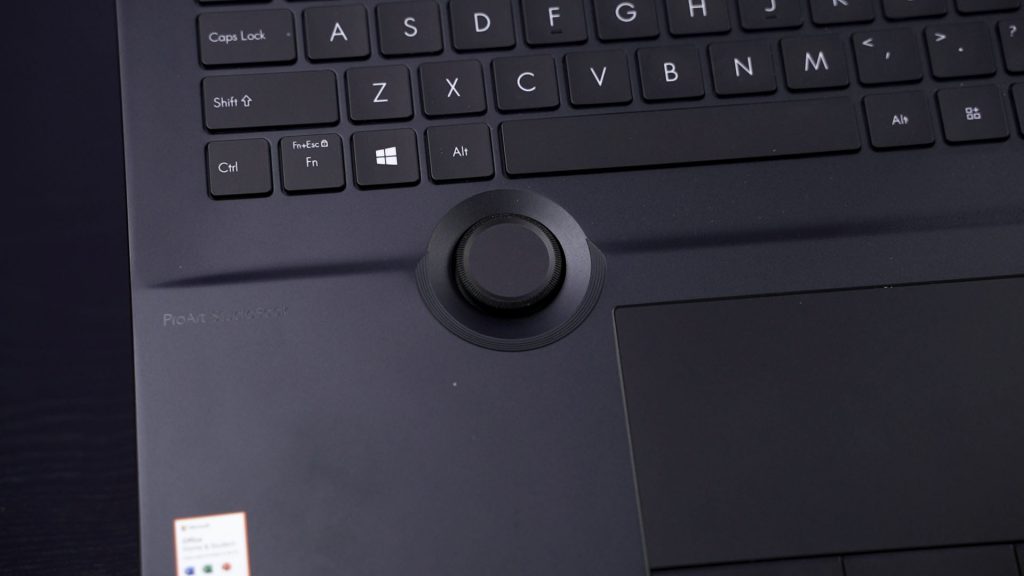 And now for the main star of the show – the ASUS Dial? What's up with it? Well, it's a wheel that's placed at the left-hand thumb's area and we can also press on it. I'll consider it as a step in a fresh and also feasible idea to get the most out of our laptops, but it has some first-gen early adopter problems.
The number of features available is pretty limited. You see, in the ProArt utility that's pre-installed on the laptop, we can select what features should show up on the ASUS Dial when we press on it. The features available here are pretty limited, unfortunately.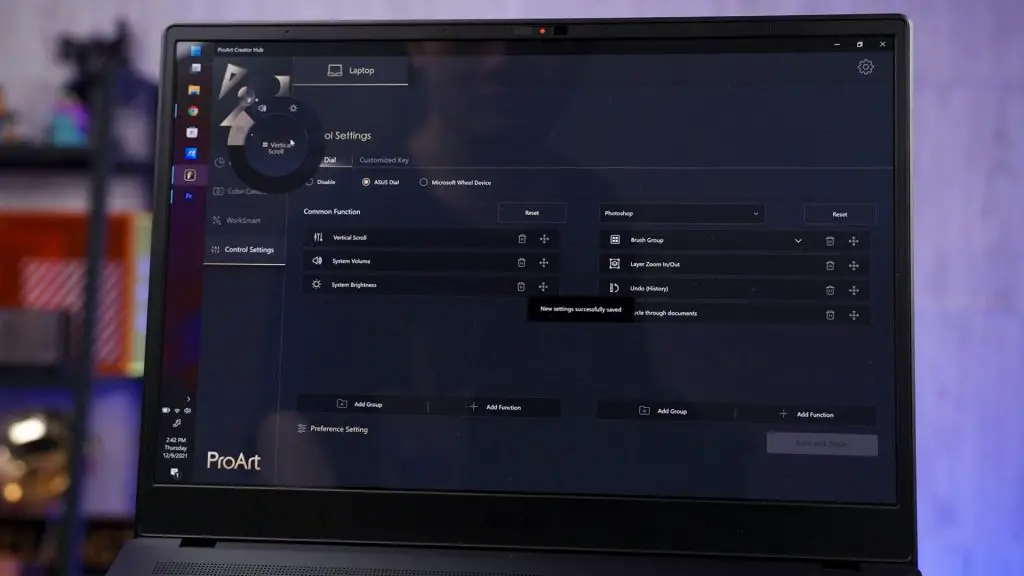 I also think that the wheel is a little counter-intuitive. When I got the laptop, I opened it and fired up a web browser. Then, I immediately use the wheel to scroll down a webpage but that doesn't work. We have to use that utility, select "vertical scrolling" then only I can start to scroll up and down on a webpage with that ASUS Dial.
And this setting is "forgotten" when I change apps. For example, if I go into a web browser and set the ASUS Dial to vertical scrolling, then if I hope into file explorer and jump back into the web page, it "forgets".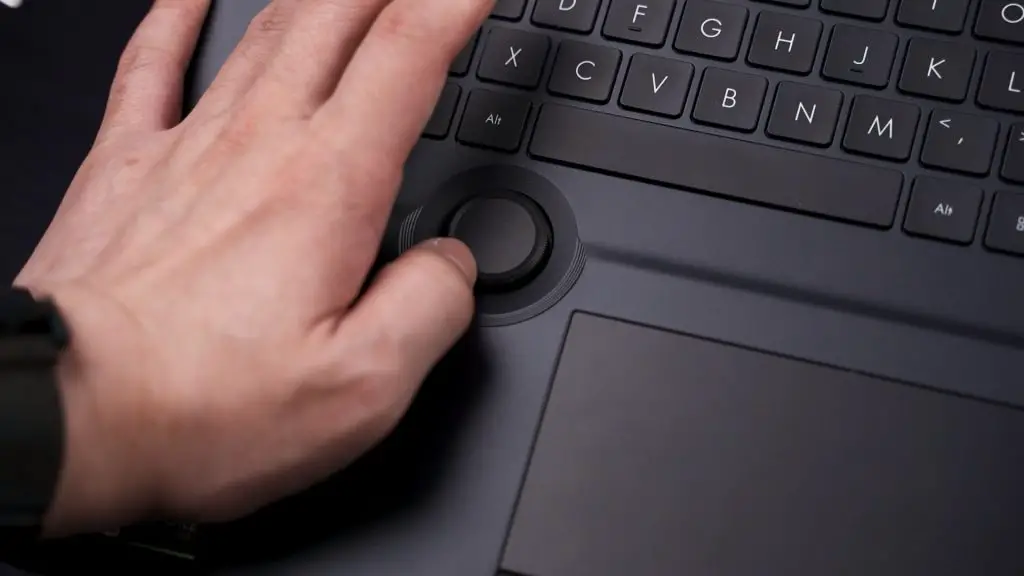 I can't even set it to "default to vertical scrolling" when I just roll the wheel, which I think is weird but a simple firmware update can bring this feature into the ProArt utility.
As for the feasibility of the ASUS Dial, we have another video that you can check out at the top right corner or in the description where I used the ASUS Dial to actually edit a video. TBH, I think it's actually feasible, but with some quirks.
Now, the battery life out of this laptop is actually something I'll consider as "amazing". It has a 90Wh battery and it can last for about 3-4 hours at 60% brightness with my usual Chrome and Spotify usage and some YouTube videos in between.
And as a quick mention, this laptop has a good selection of ports, and their position – while unconventional, it works well.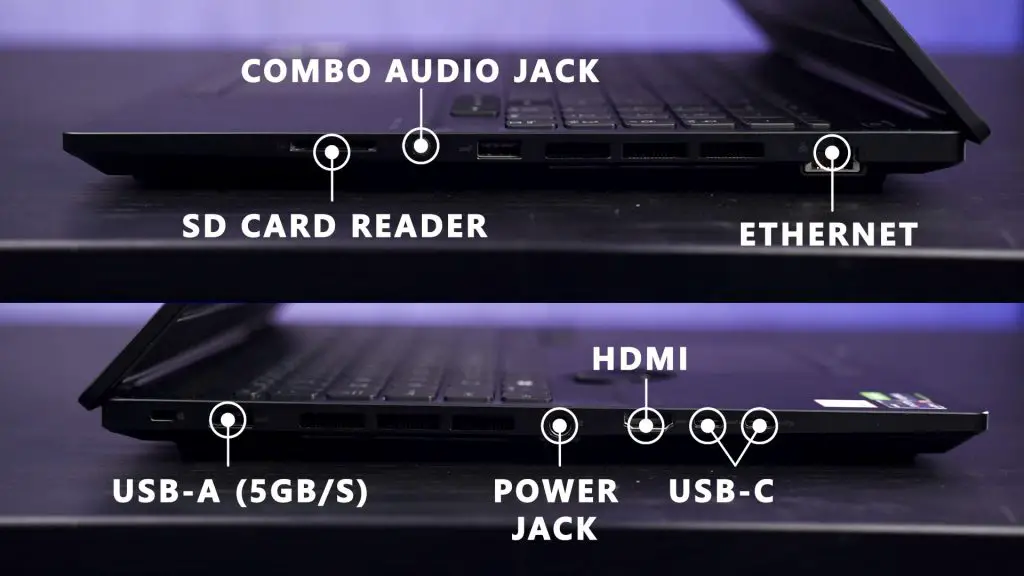 Should you buy the ASUS ProArt Studiobook 16 OLED H5600 (AMD Ryzen 5000 series)?
For the price of RM11,999, it's definitely a hefty price as it is also jam-packed with features. As for if it's actually good or not, I highly suggest you watch our second video where we show you our experience editing a video using the ASUS Dial on battery.
You see, the ProArt Studiobook 16 OLED H5600 is made for content creation and your workflow is different from mine. That ASUS Dial might suit you better, and that is why it is up to you to judge for yourself.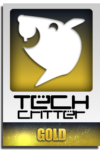 Where to buy? (Affiliate links)