Lenovo has unveiled its new ThinkPad X1 laptops that feature recycled materials, enhanced Lenovo Commercial Vantage software that highlights feature settings for energy efficiency improvement, as well as a new Lenovo View application with advanced computer vision technology for improved video image quality and tools for collaboration, security, and digital wellness ahead of CES 2023.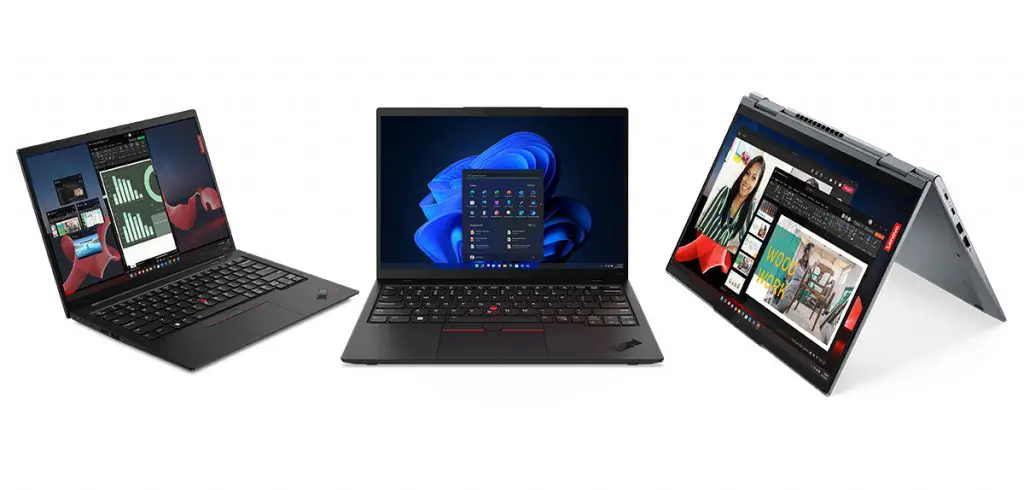 Lenovo's evolution continues to raise the bar for reliability, productivity, performance, and user experience as ThinkPad marks its 30th anniversary. And in order to achieve the company's net-zero vision, ThinkPad shifts its attention toward hardware and software design and engineering.
For starters, recycled materials such as magnesium and aluminum are used in ThinkPad X1 Carbon Gen 11, ThinkPad X1 Yoga Gen 8, and ThinkPad X1 Nano Gen 3. The packaging is also composed of 100% bamboo and sugarcane fiber, while the brown box packaging is built from plastic-free packaging with 90% recycled or FSC-certified content.
On top of that, Lenovo's energy efficiency efforts extend beyond the increased use of recycled materials to the use of its products, with the new Lenovo Commercial Vantage application further guiding and encouraging users to enable certain settings to help reduce power consumption or extend component lifespan.
Here are the features that include clearly identified labels and information to assist users in selecting their preferred configuration:
Computer Vision Human Presence Detection reduces energy consumption through the Zero Touch Lock function
OLED settings on OLED-equipped models reduce energy consumption and extend the lifespan of the display
Smart Charge helps extend the lifespan of the battery by setting charge thresholds
Setting the Keyboard Backlight to Off can reduce power usage
Furthermore, the Lenovo View application offers users a range of intelligent camera-based features which help them leverage the power of the integrated camera to improve video call experiences, security, and digital health. This new release widens the feature set and makes big IQ improvements to the current ones:
Privacy Guard and Privacy Alert features integrated into Lenovo View provide additional security by activating the privacy blur or showing the privacy icon when an unauthorized onlooker's face is detected viewing the laptop screen.
Posture warnings and eye wellness alerts serve as gentle reminders and can be useful tools to help with maintaining or improving digital wellness.
Collaboration features like auto-framing, background concealment, and virtual presenter enhance on-camera calls to make the presenter front and center and help all participants be part of the conversation.
These collaboration and video enhancement settings can also be applied to the main Unified Communications applications to allow users to set up everything and work seamlessly between video conferencing applications with their preferred settings.
In terms of specifications, the ThinkPad X1 laptops are built on the Intel Evo platform and fitted with Windows 11 and the latest generation of up to Intel Core i7 CPUs with Intel vPro. And users who often conduct memory-intensive work might also choose the 64GB of LPDDR5 RAM option for the ThinkPad X1 Carbon Gen 11 and X1 Yoga Gen 8.