Memory products overlord Kingston is part of the COMPUTEX 2023 exhibitors and they've showcased a plethora of new products properly categorized by user base. Let's take a look.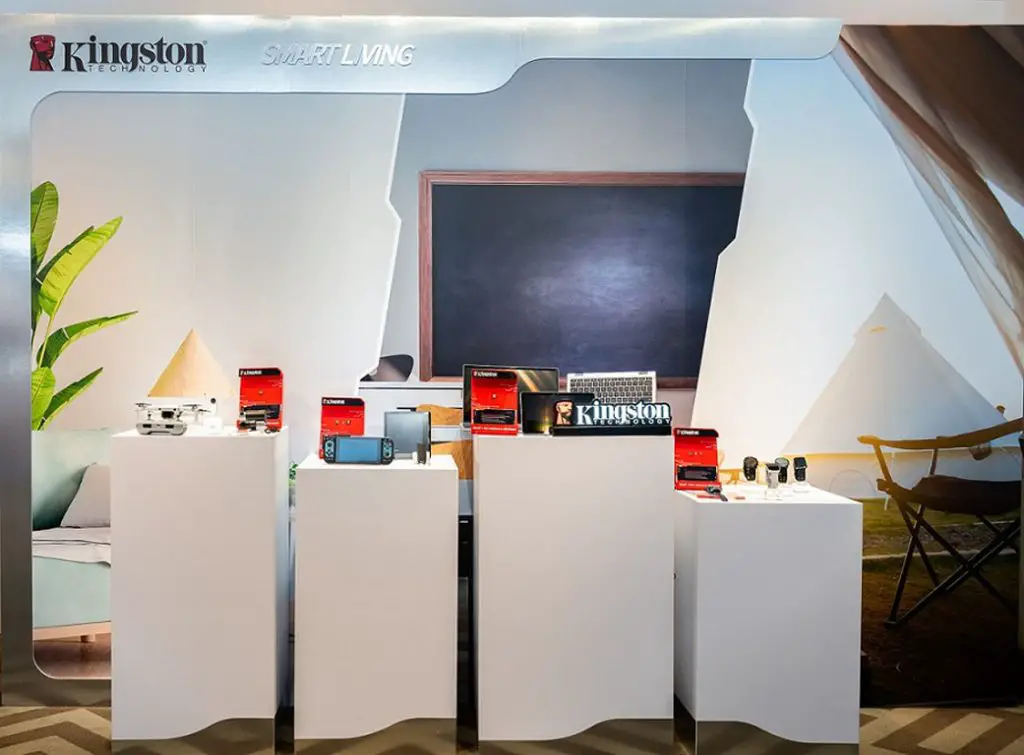 First, there's a Smart Living corner that gears toward the aspects of collaborations by emphasizing the point of embedded memory products found in smart home devices educational tools, eBooks, drones, and more, essentially forming a "You don't even know we're there" statement.
Gaming-wise, some of the most sophisticated custom-built PCs created by world-class modders are showcased there together with the FURY non-binary DDR5 RA< and FURY Renegade SSD.
They also showed off the FURY DDR4 memory with new heat spreader designs while its DDR5 counterpart blasted RGB everywhere via the 18 available patterns controlled by FURY CTRL.
Stepping up the game a bit, the Creator Gadget focuses on simple yet modern designs in a white theme, packing FURY memory, SSDs, and workstation gadgets and this is actually where the non-binary DDR5 RAM debuted where these cost-effective options will be able to drive the system costs a little bit without losing out on the benefits of DDR5.
Kingston did not forget about the vloggers industry because they have joined forces with EVA Air. The new, slick XS1000 External SSD pairs well with the theme since the storage device provides speed, capacity, and portability to those who need to share or transfer important files and memories on the go.
Lastly, data center solutions for the mission-critical infrastructure that shaped the world into the form it is today include things like the bread-and-butter enterprise-level SSD such as the new DC600M and Server Premier DDR5 registered DIMM for excellent Quality of Service (QoS) compliance.
Additionally, there's an Industrial SD Card shown off there that reportedly is capable of withstanding harsh working environments.