G.SKILL has revealed the brand new extreme performance Trident Z5 family of DDR5 RAM offerings tailored for the upcoming Intel platform.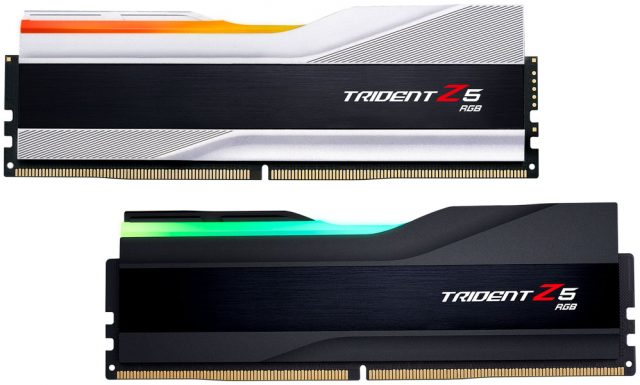 Made with top-notch Samsung IC chips, these stack of kits will be offered from a whooping starting frequency DDR5-5600 compared to the standard DDR5-4800 to give you an obvious head start towards your next-gen rig and if you have the money to blow, the best you can from the series is the DDR5-6400 CL36-36-36-76 16GBx2  for an even faster data throughput speed. Sporting a new hypercar design incorporated into the iconic Trident heat spreader shape, the new family is going for the sleek and futuristic exterior look that features a black brushed aluminum strip inset into either a metallic silver/matte black body while topped with a piano black top bar/RGB light bar depending on the model you're choosing.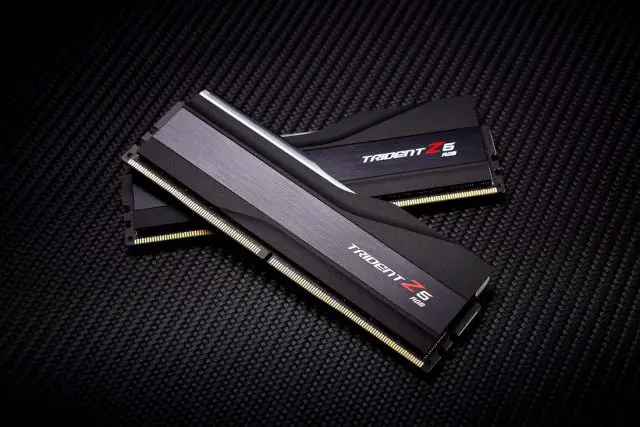 Taking about the silicon parts, the new DDR5 IC from Samsung is implemented with double the amount of banks, bank groups and burst lengths resulted in a total of 32 banks across 8 groups with 16 burst lengths and combined with a module layout of 2 32-bit sub-channels, this is mainly how DDR5 gets its speed compared to DDR4. Additionally, for those who don't know, the global standards for DDR5 include onboard PMIC chip to generate a better power control over the entire module and contains the ECC feature on its own for superior physical and logical stability even in consumer products.
G.SKILL also shared the overall CL timings for the 3 debuting kits of the Trident Z5 family. Even though all 3 of them shared the same set of figures but oh man, these are nearly double the latency of some of the top-tier DDR4 kits, mind you.
Availability
G.SKILL will be shipping these new Trident Z5 and Trident Z5 RGB DDR5 RAM kits starting next month globally with all 3 sets of SKU being the same 16GBx2 configuration.