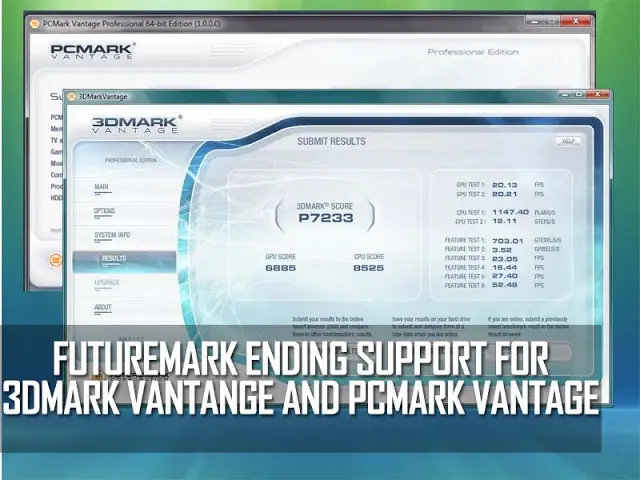 Most of you might have already know that Microsoft is
ending the support
for its 10 years old Windows Vista operating system this coming April 11, 2017. 3DMark, one of the most popular gaming benchmark and graphics card test is used by millions of gamers and overclockers today announced the end of support for its Vantage benchmark.
From April 11, 3DMark Vantage and PCMark Vantage will:
No longer be sold on our website.
No longer receive updates, (other than SystemInfo).
No longer be guaranteed to work with our online services.
No longer be eligible for customer support.
Alternatives to 3DMark Vantage
3DMark Vantage is a benchmark for DirectX 10, an API which is now two generations old. For benchmarking modern gaming systems, we recommend using the latest 3DMark benchmarks:
3DMark Time Spy for DirectX 12 systems.
3DMark Fire Strike for high performance DirectX 11 PCs.
3DMark Sky Diver for DirectX 11 laptops and mid-range PCs.
Alternatives to PCMark Vantage
PCMark Vantage is a system benchmark for Windows Vista. If your PC is less than seven years old, you will get more relevant results by using a more recent version of PCMark. We recommend:
PCMark 7 for Windows 7
PCMark 8 for Windows 8
PCMark 10, coming soon, for Windows 10
Legacy benchmarks are free to download
All of the legacy benchmarks going back to 3DMark99 are available to download for free from Futuremark's website. Each benchmark comes with a key to unlock the Advanced Edition features. 3DMark Vantage and PCMark Vantage will be available for free from April 11.