For the storage category of Cooler Master's announcement at CES 2023, there are several units that each serve a different methodology of "storing" stuff so let's hop right into it and see what are those.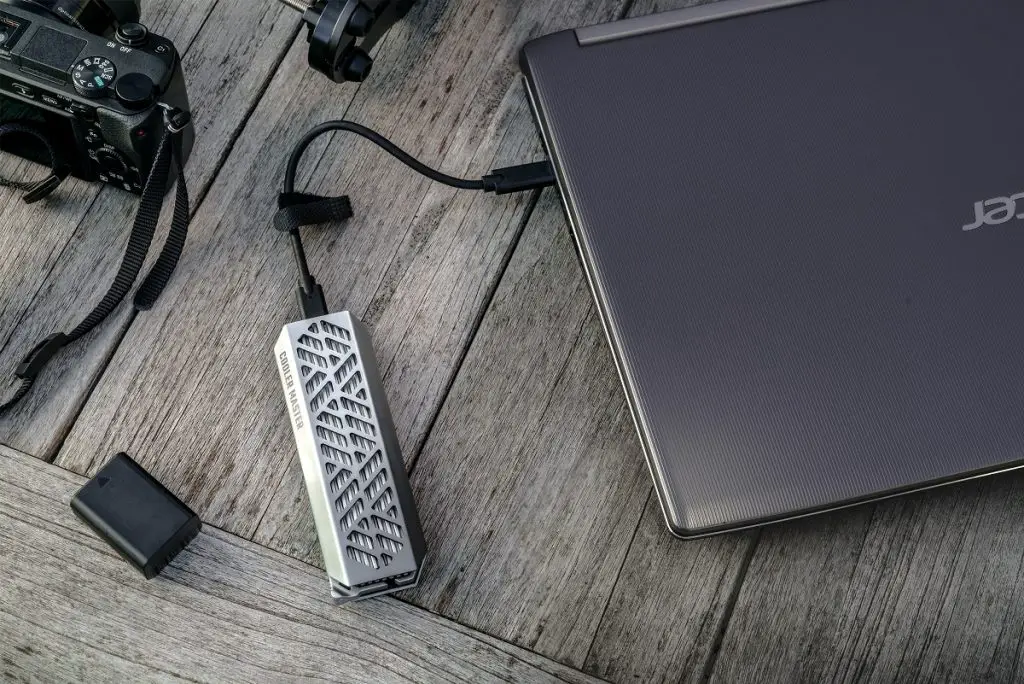 First on the list is the SSD enclosure Oracle Air that can offer up to 1000Mbps of transfer speed (So don't go and use anything faster than that for real) while staying cool with its efficient heat-dissipating design and the cool thing is that one doesn't need any screws or tools to swap between M.2 SSDs as your fingers are more than enough to open it up. Attach and strap it to your backpacks and whatnot through the MOLLE slot provided on one end.
The next thing is a multi-purpose peripheral/accessory storing unit, the Master Accessory Gem. Sporting a special hexagonal 3D shape, the magnetic mounting solution allows metallic stuff to be stored on top of it with ease and utmost stability by supporting up to 2kg of load. With multiple contact points of soft rubber, users can easily put headsets, controllers, or mobile phones without worrying about stretches. Additionally, the built-in cable ducts can make your cable management job a bit easier while the extendable arms are suitable to have something long put on top of it.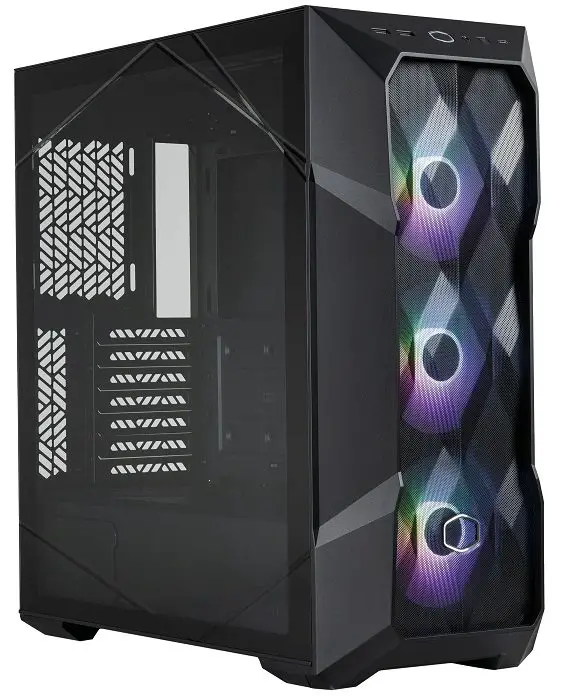 The last thing on the list is the "storage" of your PC rig which is the case in the sen of the new TD500 Mesh V2. As one of the most popular choices when it comes to user selection, the TD series highlights itself with the 3-dimensional front panel with 120mm ARGB fans, tempered glass side panels, and ever-changing light effects with the new TD500 Mesh V2 enhancing the practicality aspect by making the radiator slot much thicker in order to support larger AIO coolers while USB-C 3.2 Gen 2 ports in the front adds high transfer lanes to an easy-to-access location. It also has a revised PSU shroud cover that can either show or hide the PSU depending on the user's preference.
Price
While the launch window for these 3 new products is not officialized just yet, at least the price for them are revealed on the spot which are:
Oracle Air @ USD49.99
Master Accessory Gem @ USD29.99
TD500 Mesh V2 @ USD89.99