Kuala Lumpur, Malaysia (22 September 2014) – Cooler Master, a leading developer of PC and electronic components and accessories, today announced the launch of NovaTouch TKL here in Malaysia, a hybrid capacitive mechanical keyboard designed for high speed, extreme accuracy, and total comfort in the ultimate typing experience.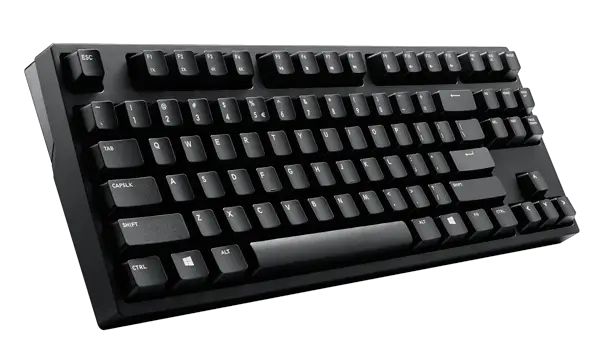 Pure Performance
The Cooler Master NovaTouch TKL provides the ultimate typing experience for all – including the E-sports professional and the expert typist. To achieve this, NovaTouch TKL uses a Japanese-made hybrid capacitive switch with a uniform 45 gram actuation force. The unique switch has an ultra smooth press, a tactile trigger point, and a rapid debounce time. The debounce time is 3x faster than traditional mechanical switches, allowing Actions per Minute (APM) to not be hindered by hardware limitations. Additionally, the switch is designed with a custom stem that is fully compatible with Cherry MX keycaps for keyboard customization enthusiasts.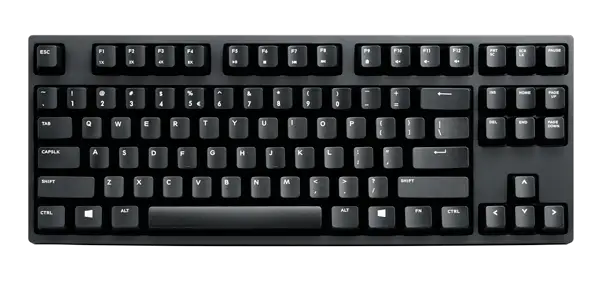 The NovaTouch TKL is equipped internally with N-key rollover and anti-ghosting technology for improved typing accuracy. The keyboard also comes with on-the-fly repeat rate adjustment keys for quick control of key repetition. The keyboard runs at a 1000 Hz / 1 ms polling rate and is supported by 128kb of on-board memory for swift response of the functional media control keys, repetition rate changes, and key rollover to ensure that it will never let you down.
Functional Form
The Cooler Master NovaTouch TKL is a compact, tenkeyless keyboard that is perfect for those who favor portability and ergonomics. The smaller size keeps the mouse closer to your center to reduce shoulder stress during long periods of use and makes the keyboard easier to carry between events, meetings, and computer stations. NovaTouch TKL connects with a sturdy, detachable, micro-USB connector with a 1.8 meter, braided cable designed for improved longevity alongside ease of access compared to other keyboard connections. To protect this form and function, the NovaTouch TKL is backed by a 2 years warranty from Cooler Master.
Availability & Pricing
The release of Cooler Master NovaTouch TKL Premium Keyboard will commence immediately, with a Suggested Retail Price of RM 699.
About Cooler Master
Cooler Master was founded to provide the best thermal solutions to our customers worldwide. Since its establishment over two decades ago, we continue to invest in product development in order to provide the leading-edge innovations to people and businesses. Cooler Master's line-up includes heat sinks and fans, chassis, power supplies, function panels, and accessories. Cooler Master has its headquarters in Taipei, Taiwan, with global branch offices located in Europe, America and APAC, so that we can offer to our customers the best service in time. For more information on Cooler Master, please visit
www.coolermaster.com.my
and
http://www.facebook.com/coolermastermalaysia
.