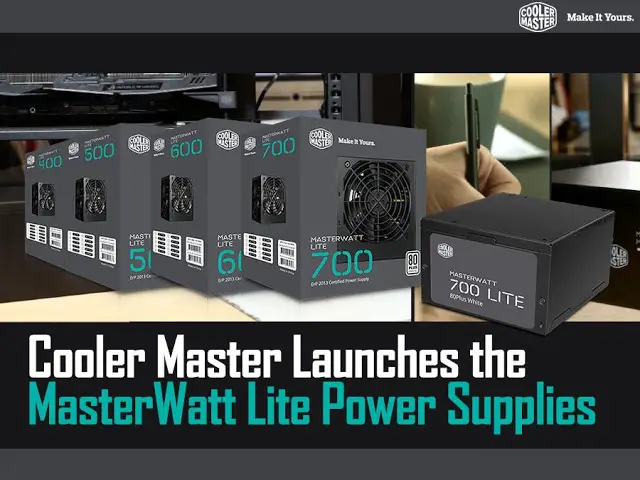 Master, a leader in design and manufacturing computer components and peripherals, today announced the launch the newest addition to its power supply range, the MasterWatt Lite 230V. The power supply is the survival kit for reliable, affordable power.
Power on. We want the MasterWatt Lite series to be that simple. In the box are all the essentials of a reliable engine so you don't have to think about it. We added higher-end perks like Active PFC and PWM technology for more stability, and made sure we met ErP 2013 and CE ratings for safety and low energy impact. It's the survival kit for reliable, affordable power.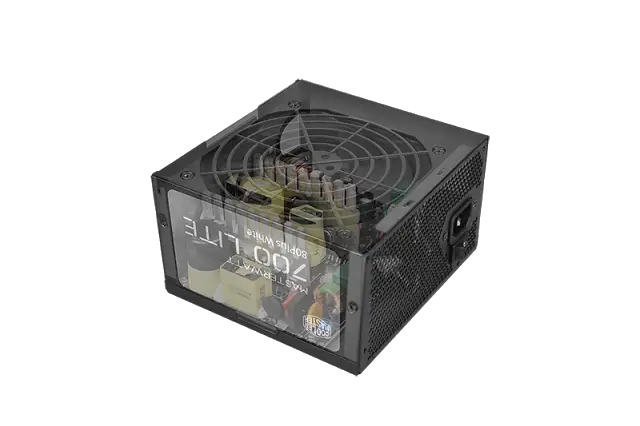 Advanced Circuit Design
Active PFC + PWM combined with dual forward topology and double EMI filter enhances power output efficiency and increases the performance and stability of your system.
Silent and Durable Fan
Cooler Master's 120mm HDB temperature control fan can operate more smoothly without friction, which makes it quiet and more durable.
Green Power
Compliant with ErP 2013 Lot6, which guarantees that your PSU will use less than 1W on system standby and lower than 45% transferring efficiency on 5V standby.With ErP compliance and efficiency better than 82/85/82 percent at 20/50/100 percent load the MasterWatt Lite fulfills the requirements to comply with strict EU617/2013 regulation. 
Safety Guardian
Full protection (OCP/OVP/UVP/SCP/OPP) with built-in Over Temperature Protection (OTP). Minimizes the risk of damage from power outages.
Pricing & Availability
Therange of MasterWatt Lite series is now available locally.
MasterWatt Lite 700W : RM 309
MasterWatt Lite 600W : RM 269
MasterWatt Lite 500W : RM 239