At CES 2022, NVIDIA has announced that the NVIDIA RTX momentum is building stronger than ever with 10 new games being added to the list of RTX technologies support which are the The Day Before, Rainbow Six Extraction, Escape From Tarkov, SUPER PEOPLE, Hitman III, Voidtrain, The Anacrusis, Phantasy Star Online 2 New Genesis, Ratten Reich, and Midnight Ghost Hunt.
Let's run down what sort of NVIDIA RTX goodness is being added to these games.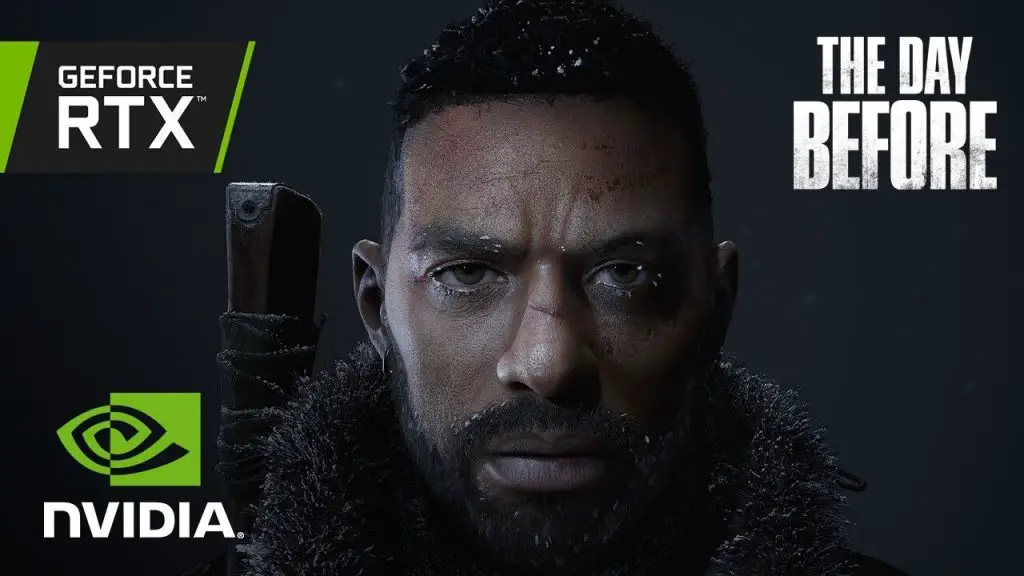 The long-awaited open-world MMO survival game The Day Before by FNTASTIC and MYTONA is getting implementations of the NVIDIA DLSS for extra frame rates with little to no visual fidelity reduction while the beautifully crafted world is further enhanced by ambient occlusion, ray-traced reflections, and the NVIDIA RTX Global Illumination (RTXGI) that performs infinite ray-bouncing from natural sources such as the sun and moon to really pin down the mood and the time of the day as the game is about the pandemic USA overrun by zombie-like infected with survivors pitting against each other for food, weapons, and cars. Developed to discover the world in a free way, buildings including individual homes, skyscrapers, banks, hotels, shopping malls, and more are all explorable.
With the good reception of NVIDIA DLSS and NVIDIA Reflex in the Rainbow Six Siege, the upcoming Rainbow Six Extraction launching on January 20 that is about fighting deadly alien threats will also reap the benefits of both RTX technologies for a more responsive gameplay by reducing system latency while getting lots of frame rates for a smooth and seamless experience. As a PvE FPS title that gathers up to 3 players with superior depth in gears and ability progression, combining tactical decision with gunplay could be a new take for the Tom Clancy series.
When 2022's clock started ticking a couple of weeks ago, Escape From Tarkov got the NVIDIA Reflex update to get the best responsiveness within the game and soon enough, the NVIDIA DLSS will be making its way to jack up the frame rates through the AI-powered performance booster by a GeForce RTX GPU.
Battle royale games. While they are not as hot as they are a couple of years back, it is still a genre that attracts lots of traffic so that's why Wonder People's SUPER PEOPLE of superpowered-imbued gameplay that is releasing later this year will have its visual upgraded with RTXGI and the frame rates improved by NVIDIA DLSS and system latency cut down through NVIDIA Reflex. The RTX ON screenshot should be the one of evidence needed why modern games benefit so much from ray tracing.
Ah yes. 7 years later and one of the most played co-op zombie survival games Dying Light is getting its sequel next month with the Dying Light 2: Stay Human. Time skipping 2 decades later at the last human refugee camp 'The City', gamers will be playing as an unusually talented wanderer with every choice between allies and progression all having game-changing ramifications. To get the game to its peak at launch, the combination of NVIDIA DLSS and ray-traced global illumination-reflections-shadows are here to craft photorealistic environmental assets.
A real simple update to IO Interactive's HITMAN III that launched to critical acclaim and the final chapter to Agent 47's story trilogy in the modern era, NVIDIA DLSS will be added this year to accelerate performance while cranking the details and resolutions so that the wonderfully made assets of the game which the game is known for can be enjoyed with a much more smoother experience. Yes, the game demands quite a lot of computing power in case you haven't played the series.
Voidtrain is a bit of a special case with steampunk elements of hot air powered machinery traveling along floating tracks within a void is a fresh element within the gaming world. As the game readies itself for a Fall 2022 release full of train upgrading, materials gathering, and weapons modifying for a 1-man or up to 4-man campaigns, NVIDIA will be supporting the game with NVIDIA DLSS alongside ray-traced reflections, global illumination, and ambient occlusion.
Another title reminiscing of the cosmic genre, The Anacrusis focuses on fighting against hordes of extra-terrestrial units in a 4-player, co-op FPS campaign made by Stray Bombay. Different from the usual PvE shooters, the game system is created with dynamic difficulty adjustment within its core and scales it according to the player's skill and performance in an infinitely replayable scenario. And as action titles go, the top priority will be the concern about frame rate therefore NVIDIA DLSS is here for the rescue by churning out more performance without tanking the graphics too much.
While the game can be grindy at times and a bit content lacking at the moment, SEGA's Phantasy Star Online 2: New Genesis's action and flashy moments are nothing to scoff at due to the pressure that goes on constantly with building kill chains for better loot drops and higher adrenaline spikes, not to mention about the wide character customizability brought forward by the new engine. As there are literally particles everywhere during an open world fight, NVIDIA DLSS will definitely serve its purpose to the most with improved frame rates and visual fidelity. The feature is expected to arrive on February 9 through in-game update.
Speaking of NVIDIA DLSS, Ratten Reich by Metall Adler Studio and Crytivo will be implementing it in a near-future beta alongside ray-traced reflections, shadows, and RTXGI to make the World War I and II inspired aesthetics more fitting to their setting and era. Oh, the anthropomorphic rats, mice, cockroaches, and lizards are all the beneficiaries too.
Lastly, be prepared to experience the next level of ghost hunting via Midnight Ghost Hunt, a 4v4 PvP battle between spiritual entities possessing objects and human ghost hunters with accelerated and responsive performance through NVIDIA DLSS and NVIDIA Reflex to fully experience smooth gameplay of either tearing the hunter's mind apart or getting ghostbusted by a team of veteran hunters.